Workspace as a Service (WaaS)
Increase your employee productivity, reduce hardware deployment costs, and convert costly capital expenditure to cost effective operational expenditure.
Deploy Workspaces to Save Costs and Boost Productivity
63% of employees who work with digital workspaces say WaaS solutions have increased their productivity. Virtual Desktop Infrastructure (VDI) allows your employees to work from anywhere they can connect to the internet.
What is Workspace as a Service? It is simply providing your employees with a remote desktop they can access to do their work. Each employee can log in to their virtual desktop and work on the company's apps, access company storage, and engage in email, chat, and communications. All this activity happens in a controlled, safe environment designed to support the company's success.
Our Workspace as a Service is powered by Citrix. Citrix virtual workspaces have been used by industry-leading companies all over the world since 1989. 98% of companies on the Fortune 500 use Citrix to power their remote workspace solutions.
We can deploy your company's VDI environment to meet your needs. The service can be accessed with an internet connection through any device on any operating system (Eg; Windows, iOS or Android) to securely access and continue your work from any location. Workspace as a service is also able to provision either Windows or Linux desktops in just a few minutes and enable thousands of desktops for your workers across Oman or anywhere in the world. Furthermore, the service also enables a bring-your-own-device (BYOD) work environment to reduce infrastructure costs for your business.
Oman data Park offers Workspace as a Service hosted as a shared or private cloud environment or even hosted at your datacenter. Similarly, you can also migrate existing virtual desktops and virtual apps to our servers thus relying on Oman Data Park's professional service and seamless connectivity without any interruptions.
Say goodbye to expensive IT CapEx and maintenance. Say hello to greater productivity, lower costs, and better data security.
Key Benefits
Key Benefits

Ease of Management:Hardware is maintained by Oman Data Park to reduce your CapEx and maintenance costs.
Accessibility: Users can access their Virtual Desktops and Apps round the clock on any device, anytime and anywhere.
Scalability: Increase and decrease usage without incurring extra capital costs.

Data Security: The service holds all data securely at our Tier 3 Data Centers in Oman. Protective measures include firewalls, authentication, malware protection, encryption, physical security checkpoints, and more.

Productivity:: The ability to access the service around the clock at your employee's convenience helps employee motivation which results in better productivity.

Customizable: We can arrange a basic setup, fully customized virtual desktop environment or anything in between.
Business Continuity: Employees can remain fully productive without showing up physically at the workplace, which ensures business continuity even in extra ordinary circumstances.
Adaptive: Ready to boost your cloud-based workspace? With conditional access, your workspace automatically adapts to your needs. Bring your remote desktop applications (Clientless RDP & Citrix) together in one adaptive workspace.

Billing Model: ODP offers easy subscriptions per user for VDI and Apps based services on monthly or yearly subscriptions with minimal (sometimes zero) upfront fees.
Features
Waas Offering
FAQ
The Office Is Not Central Anymore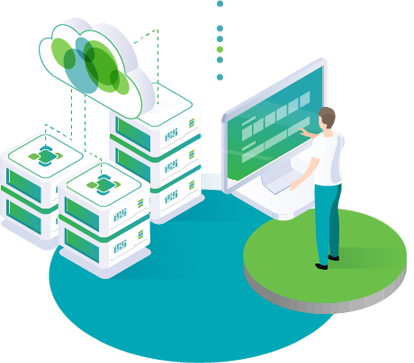 The best estimates predict 25-30% of the workforce will be working from home multiple days a week by the end of 2021. Can your network, devices, and IT department cope with this massive change?
In a traditional model, the office is central headquarters. Everyone turns up to log in to their desktop every day. New employees are outfitted with a company computer. However, global pandemics and cloud computing have done serious damage to the traditional model.
Now, companies are hunting for new ways to help their employees work away from the office. The traditional model is too costly, too rigid, and too risky for modern companies.
Holding on to Control Costs Businesses $11,000 Per Year, Per Employee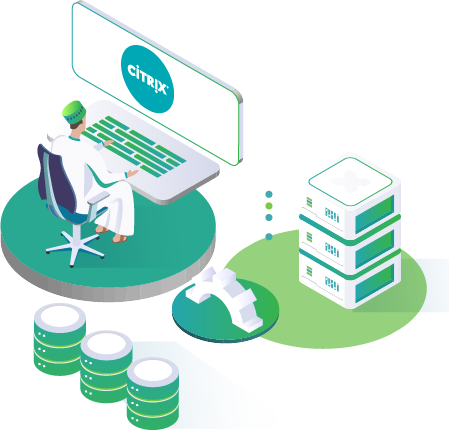 Some managers do not embrace the shift to remote working because they want to hold on to control. But holding on to this position costs businesses money.
A typical business can save about $11,000 per year for every employee working remotely at least half the time.
There are other less obvious costs in the traditional model:
Employee hardware must be refreshed every 2-3 years.
Legacy systems must be accounted for, slowing development.
Compatibility issues suck up IT department time during troubleshooting.
Giving up control of hardware and focusing on deploying a workspace as a service (WaaS) model will save your business money. Let us show you some of the other benefits.