Cloud File Share
Boost the reliability of your teamwork through Cloud File Share to empower cloud collaboration.
Cloud File Share Delivers Reliability, Security, and Efficiency
Oman Data Park's Cloud File Share powered by FileCloud technology, has been recognized as the customer's choice for a cloud collaboration platform by Gartner for two years in a row. Its benefits and features match exactly what your company needs. Partnering with Oman Data Park to deliver this service brings you the performance, expertise, and support you need to launch successfully.
Oman Data Park is a Tier 3 Data Center. We guarantee 99.9% uptime for all your data and processes. Our access to 5 terrestrial links and 16 cable systems enables us to deliver fast and consistent performance all over the world.
The Service uses 2 Factor Authentication, 256-bit AES SSL encryption at rest, and Active Directory integration to keep your data secure. Their practices are already compliant with HIPAA, GDPR, and can support FIPS 140-2 for federal agencies.
Oman Data Park's support specialists have years of experience helping companies move data, applications, and processes to the cloud. We can help you identify the best practice for your business, create a road map for implementation, launch your transition, and help you every step of the way to achieve your goals.
Deploying a cloud collaboration platform to build your employee teamwork is the next step in improving workforce cooperation. Launching FileCloud with Oman Data Park is your best choice.
Key Benefits
Key Benefits
Real-time data sync across devices, users, and platforms.
Data security and regulatory compliance are part of the best HIPAA compliant file sharing platform that meets standards such as HIPAA, GDPR, FIPS 140-2, and NIST.
Best ROI in the industry achieved by controlling costs and offering unlimited free partner accounts.
Premium technical support from specialists at Oman Data Park.
Features
What Is the Weakest Link in Your Workforce Collaboration?
82% of enterprises believe their employees are the weakest link in their organization's data security. Rogue or careless employees do not have to forget a folder on the train or pass documents to a spy. Data can be shared instantly at the click of a button.
Even with the best employees, reliability of data provision is a major concern for businesses. 68% of businesses identify reliability as their key factor for deciding how or when to move data to the cloud. If documents, apps, and files don't sync across devices and users, then collaboration falters or fails.
Is finance your weakest link? Reliability and data security are the two of the three biggest reasons for choosing to move to a cloud collaboration platform. Total cost of ownership is the third. Every successful company is interested using money efficiently.
Failure to address these concerns and adapt to new innovations can lead to some significant problems.
The Illusion of Reliability, Security, and Efficiency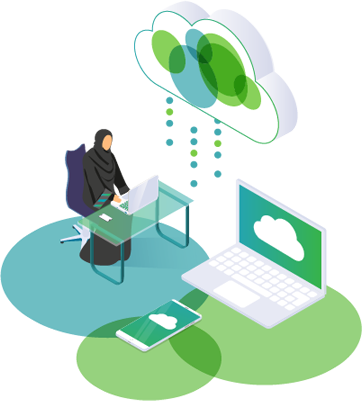 Comfort with established working patterns conceals a variety of problems. Businesses that have not adapted to regulations such as GDPR or innovations such as file sharing through the cloud are at significant risk. 38% of companies reported protecting their customer data is more important than protecting their own financial and employee records. Failure to adapt causes problems.
The 'old way' of file sharing through email or a company server is not more reliable. It relies on employee updates and server availability. People are still the weakest link.
Data is not more secure when employees can share it via email, Facebook, Dropbox, or other platforms. People are still the weakest link.
Poor network performance, delays by the people who are 'information silos,' and lack of real-time file sharing all degrade efficiency and increase costs. The 'old way' is not cheaper.
Enhancing reliability, improving security, and improving efficiency are all good reasons to move to a cloud file sharing platform.
We're going to show you how we can deliver these outcomes for your business.