Managed Cloud services offer you all the support and experience you need from our team of experts.
We are a Microsoft Gold Partner and a Tier 1 Cloud Solutions Provider. We offer you a great experience implementing Microsoft packages for your business.
Our world-class Tier 3 Data Center provides a 99.99% uptime guarantee.
Performance and availability can be guaranteed through user-specific Service Level Agreements (SLA).
Monitoring of all your assets is done by our Network Operations Center. Real-time visibility is available 24/7.
Our Security Operations Center is staffed by experts who scan for threats and issues all day, every day.
The hardware in our Tier 3 Data Center is top-notch and can deliver the best performance for your business.
Regional and international connections provide great speed and low latency for your network.
Cloud Confusion Holding Your Business Back? Our New Managed Cloud Solutions Will Solve the Challenges for You.
Everyone knows the cloud is the future of business. More than 90% of Fortune 500 companies use Microsoft Azure as part of their cloud business operations.
Migrating to the cloud is challenging for many businesses.Business surveys reveal the main challenges as:
63% of companies struggle understanding app dependencies to ensure their apps work correctly in the cloud.
47% of businesses find assessing technological feasibility of cloud migration to be difficult.
41% of organizations are challenged by assessing on-premises costs versus cloud costs.
39% of businesses struggle to 'rightsize' or select the best use of the cloud.
38% of companies find the actual act of migrating their apps and data to be a challenge.
As you can see, these percentages don't add up to 100%. Companies are facing multiple challenges to their cloud migration strategies and initiatives.
With the right support from a Managed Services Provider, your business can move past the confusion and into a more profitable future.
Poorly Managed Cloud Services Result in 23% Overspend
Growth in the use of cloud solutions means an increase in expenditure. The Covid-19 pandemic has accelerated use of the cloud, driving expenditure up even more.
The same surveys showed a predicted increase in cloud spending of 47% in the next 12 months. Over spending by 23% while increasing overall expenditure is not a good plan for most businesses.
Organizations are turning to several different solutions to control their cloud spending:
Vendors can provide discounts for using bundled products and reserved instances.
Good partner selection leads to more support for selecting correct solutions for business needs.
Automation is being used to shut down unnecessary workloads, change instance sizes, and manage software license compliance.
All these strategies are ways businesses are navigating their cloud journey to lead to leaner processes, better control of costs, and an enhanced experience for their employees and customers.
Which of these strategies is most important for helping your business?
Oman Data Park Provides Managed Cloud Platforms and Fresh Strategies to Ensure Your Success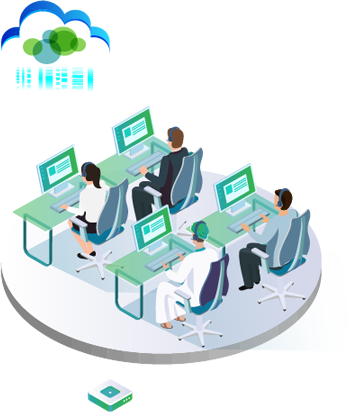 Migrating to cloud solutions is a necessary step for future-proofing your business. We are the best Managed Services Provider to help you overcome the challenges in your journey to the cloud.
Our team of certified experts can help you understand and plan for managing your app dependencies when the workload shifts to the cloud. We can help you work through each integration process.
We will support you by assessing the steps involved in moving your workload and data to the cloud. Our strategy will show you the correct solutions for resolving technological challenges.
Our clear pricing plans and cost outlines will help you plan your cloud expenditure to help your business retain full control of your cloud spend.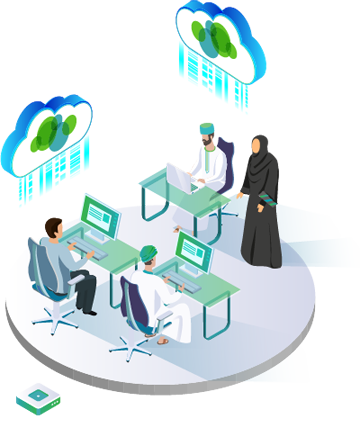 Experts and project managers from Oman Data Park will support your IT department as you choose the correct size of solution for your business. As you need to expand, we can help you deploy new resources.
Once a plan is in place, we will be there on launch day, and every day afterwards. Our team will ensure your transition goes smoothly so there is no disruption to your business.
Explore our Managed Cloud services such as Microsoft Azure, Microsoft 365, and our own Nebula Virtual Data Center.
Talk to an expert when you're ready to take the next step in your cloud migration strategy.