Corporate Social Responsibility
Thousands of plastic bottles kept out of the waste system. Multiple students from across various verticals benefiting from IT training programs. Digital enablement for multiple startups. Hundreds of eco-friendly cloud migrations completed.
These are just some of the ways Oman Data Park demonstrates its commitment to genuine Corporate Social Responsibility (CSR). We put our time, effort, and money towards investing in our people, our communities, and our future. That's why we have put the Environment, Education, and Industry innovation at the heart of our CSR.
Environment:
Corporate IT infrastructure is adapting to help protect the environment. On premise IT infrastructure increases business costs and drives pollution through increased energy use. We are helping hundreds of businesses move to Virtual Data Centers to lower costs and energy use, and together we help reduce CO2 emissions.
Offices are also notorious for their use of plastic bottles. We switched to re-usable containers for our staff. Since then, we have kept more than 30,000 bottles per year from entering the waste system.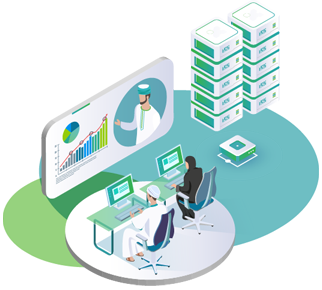 Education:
Everyone begins their career somewhere. Fostering new talent is one of our most important endeavors. We offer industry leading IT education free of charge to deserving individuals. We hope that such training would create digitally enabled communities to help lift the standard of living and technology across our nation.
Click here to know more about for our current training courses
Industry Innovation:
Innovation is a part of our DNA and we want to help drive a culture of innovation in Oman. We built the first Tier 3 Datacenters and introduced the first Virtual datacenter as well as the first Microsoft Azure Stack infrastructure.. Our operations are transforming the future of digital business in Oman.
We want to help others in their innovation journey. We offer innovation incubation assistance to help entrepreneurs and inventors bring their ideas to market. Together we help the larger community to become digitally enabled. Everyone can benefit from the convenience and safety of these innovations.
Help us make an even bigger impact on the above areas.
Contact us today to let us know how you can join us in helping the communities around us.