Government
Work Together with a MTC accredited Hosting and Cloud Services Provider.
Oman Data Park is Ready to Partner with Government and Public Sector Organizations to Build Success
Adopting new technological solutions for citizens can be costly and risky. Oman Data Park (ODP) can help to reduce costs and mitigate risks by offering scalable, pay-as-you-go solutions. Iterative improvements in service delivery can create momentum for more sweeping changes and investment.
Oman Data Park is the only PCI DSS compliant Data Center in Oman. We offer secure environments that have been approved and used by Omani government departments. The 'Government Cloud' based at Oman Data Park boasts all the security and reliability required for government applications and data storage.
Our professional services teams have already helped deliver great results for government projects. The Oman Chamber of Commerce and Industry uses ODP for its website and e-commerce needs. We also helped the Oman Ministry of Heritage and Culture to design and implement a portal for holding manuscripts securely.
Regulatory compliance and data security are major concerns for most businesses. We have already achieved compliance with all the major international regulations governing data and security. We hold certificates for ISO 27001, ISO 20000, PCI-DSS, and Tier 3 Data Center Design. For more information about risk and compliance, you can visit our information page.
These are just some of the ways our world-class Tier 3 Data Center facilities and staff can help your organization succeed
Recommended services
Recommended Services for the Government sector
Colocation Services
Infrastructure as a Service (IaaS)
Cyber Security Services
Software as a Service (SaaS)
Professional Services as a Service (PSaaS)
Disaster Recovery as a Service (DRaaS)
Public Cloud Services
CERTIFICATIONS
80% of Government Organizations Are at an Initial or Developing Stage of Technology Adoption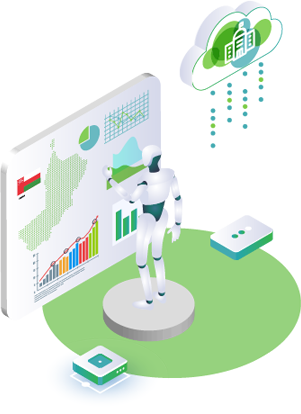 These headlines come from Gartner's research into the role of technology transformation in government organizations. The summary is clear: government departments and organizations are slow adopters of technological innovations. Specific challenges make adoption of new processes, practices, and investment difficult.
Government departments and public sector organizations are constrained by their business model. They have no control over their 'customer choice,' but must serve every citizen. Financial choices are dictated by tax and budget processes.
Transformation is inherently risky. Changes in government and the need for electoral support often militate against risky change.
Capital investment in new initiatives and hardware is hampered by distrust of government. CIOs in government positions should be careful to manage the hype around digital transformation so the promised results are achievable.
The landscape of digital change in government and public sector organizations is full of challenges. Elected governments face increasing scrutiny and pressure at every level.
New innovations can lead to opportunities for better government services through optimization and strategic changes.
Governments Can Manage Hype to Deliver Optimized Services to Their Constituents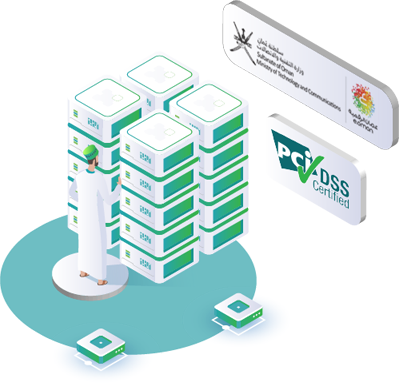 Under promise and over deliver. This old sales adage is relevant for government and public sector organizations attempting digital change. Constituents are expecting better performance from their governments. New opportunities for delivering these changes are coming online.
One of the biggest opportunities for cost savings and service delivery improvements is the integration of data across departments and government organizations. Integrating data can lead to big advances in citizen service delivery.
Italy's IO app is a great example of an app developed to enhance government services and citizen engagement. After data integration, the next step for government optimization is implementing changes in service delivery through offering new solutions to citizens. App development is only one opportunity among many.
Citizens continue to be concerned about their privacy and security. New protection innovations, such as such as the moving target approach, make increased security possible. Government organizations can adopt these innovations to stay ahead of the cyber criminals.
Tech adoption has been slow in government sectors but this could change. With the right partnerships and investment, governments can lead the way towards a better community for their constituents.