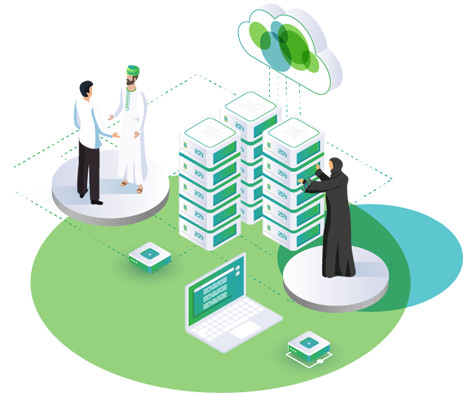 Who Are WE?
Established in 2012, Oman Data Park is the Sultanate's premier IT Managed Services provider offering superior Managed Data Centre, Cyber Security and Cloud Services utilising our locally hosted Tier 3 certified Data Centres.
With a vision to transform the future, where ICT services will be available on demand, we serve over 500 local and international corporates ranging from large, mid-tier to small companies. Whether it's a Government, Corporate or an SME entity operating in Oman or internationally, we are fully equipped to serve them with cost effective and secure IT services offering and lead the customer's business into the future while they comfortably focus on their core business activities.
The winner of Best Digital Data Centre in the Middle East at the Telecom World Middle East Awards 2019 as well as Fortinet's Best Managed Security Services Provider (MSSP) Award 2019, We operate Oman's only Virtual Data Center – Nebula. Our Cyber Security Centre and the newly launched Professional Services as a Service (PSaaS) are all a part of our Opex based models offering economical pay-as-you-grow models that facilitate Infrastructure as a service (IaaS), Network as a Service (NaaS), Data Centre as a Service (DCaaS), Disaster Recovery as a Service (DRaaS), as well as Application as a Service (AaaS).
Our Mission
Our Mission
Through our state of the art facilities, expertise, and solutions we aim to provide premium IT services for our clients. We aim to deliver cutting edge services with the highest standards of reliability, security and responsiveness. By working hand in hand with our clients we strive to integrate their technology seamlessly throughout their growth and provide support allowing them to focus on achieving their business goals.
Our Vision
Our Core Values
Our Unparalled Support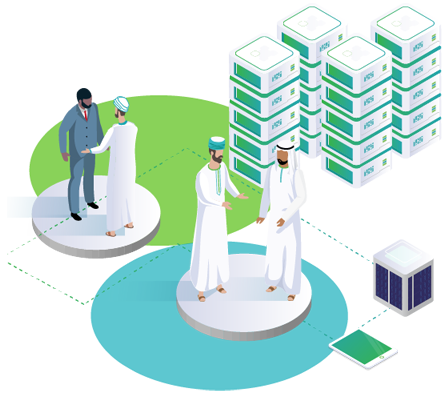 Data is about more than just hardware and management software.
While it can be complex, it doesn't have to be complicated.
Our dedicated staff of professionals is committed to delivering the most comprehensive services geared to meet the requirements of your company. We deliver our services with state of the art facilities combined with redundant systems and integrated facility management infrastructure.
We understand that our clients need reliable, secure and flexible solutions delivered with unmatched expertise and quality of service.
We recognize that business needs vary by industry and business size, whether you are an entrepreneur planning to launch a new business or you are a CEO of a well-established organization ODP can provide you the best solution tailored to address you specific needs no matter what industry you're in: Oil & Gas, governmental, educational, Healthcare or services sectors.
We have also developed solutions to address the broader needs of the marketplace, which include business continuity, collaboration, communications, connectivity and security.