Oil and Gas
Use a Strategic Partnership to Harness the 8.2% Annual Growth in the Energy Sector in the Middle East.
Oman Data Park is the Top Strategic Partner for Oil, Gas, and Energy Firms in Oman.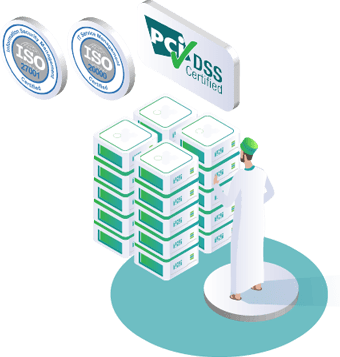 To move into the future, your business can take the correct steps at the correct time. Oman Data Park offers the technical expertise, professional advice, and infrastructure you need at every point.
High Performance Computing is available to power your Internet of Things endpoints and management. Data analysis and machine learning can be lightning fast with our world-class hardware and facilities.
We also offer experience and expertise. The top Oil and Gas firms operating in Oman turn to us for support and services. Nearly all of the major local and international firms use Oman Data Park for their upstream and downstream digital requirements.
Our services offer up to 55% savings on the Total Cost of Ownership for most tech needs. As profit margins shrink due to better device management and data analysis, a partnership with Oman Data Park can help you get the best value from your investments.
Our Security Operations Center, dedicated cyber security teams, and physical barriers can protect your business. Compliance with government and security regulations is more possible with the use of our secure systems. Specific geographical regulations can be met with one of our customizable products.
Regulatory compliance and data security are major concerns for most businesses. We have already achieved compliance with all the major international regulations governing data and security. We hold certificates for ISO 27001, ISO 20000, PCI-DSS, and Tier 3 Data Center Design. For more information about risk and compliance, you can visit our information page.
These are just some of the ways our world-class Tier 3 Data Center facilities and staff can help your business succeed.
Recommended services
Recommended Services for the Oil, Gas and Energy sector
Colocation Services
Infrastructure as a Service (IaaS)
Cyber Security Services
Software as a Service (SaaS)
Professional Services as a Service (PSaaS)
Disaster Recovery as a Service (DRaaS)
Public Cloud Services
CERTIFICATIONS
Tech Opportunities Offer Huge Potential for Firms Willing to Invest and Innovate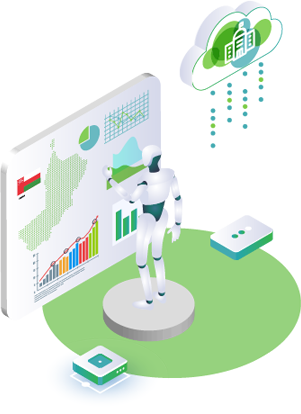 New tech developments are changing the landscape of the energy sector. AI is being used to monitor and improve power grid utilization. Distributed power generation is already being trialed in Brooklyn using blockchain technology to manage the transactions.
The trends shaping the future of the energy sector will be a continuing push towards AI and clean energy. Yet many firms lack the expertise to compete in these two areas. PwC consultancy published a report revealing 72% of Oil and Gas executives believe lack of digital talent is one of the main barriers to digital transformation.
Businesses can do four things to transform these challenges into opportunities for expansion and success:
Apply data analytics to focus on business priorities.
Invest in foundations such as digital architecture.
Adopt a digital operating model for the future.
Embed and agile culture for developing new solutions.
The key to embracing these changes is to build strategic partnerships. Great collaborations can produce immediate results at lower cost.
Renewables, the Internet of Things (IoT), and Endpoint Security

The renewable energy sector in the GCC is set to continue to grow by 8.2% each year until 2025. Solar energy is a major driver of this growth.
Businesses must be able to leverage the power of the IoT in order to fully appreciate the benefits of this growth. Devices in use, such as remote sensors, field control units, and smart grid monitors, are redefining agility in the energy sector.
Endpoint security is a major concern for businesses in the energy sector. Research indicates 37.8% of computers and 39.9% of automated building control systems come under some form of cyber attack.
Expanding renewables, growing profits, and protecting communities are all major challenges confronting the energy sector.
Strong partnerships can give energy sector firms all the tools they need to succeed as the sector continues to grow and evolve.