Managed Network Security Services
Don't Be a Part of the 62% of Companies Who Feel Unprepared for a Big Cyber Attack. Secure Your Network With Our Services.
Managed Network Security Establishes Your Security Perimeter and Monitors Threats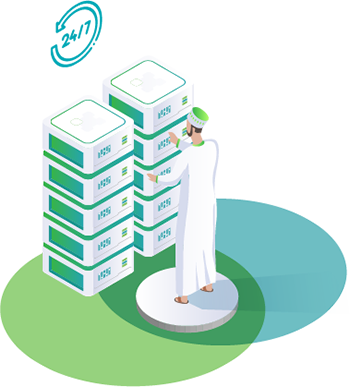 Our Security Operations Center and team can secure your network without increasing your infrastructure costs or personnel budget. There are two big reasons to choose us as your Managed Network Security Provider:
We have the necessary expertise to protect your network. Our team is certified with Microsoft as a Tier 1 Cloud Solutions Provider. We hold numerous other certifications which demonstrate our commitment to ongoing training and development.
Our Managed Network Security Services are more cost-efficient than any in-house solution. We have already invested in the infrastructure, personnel, training, and certification necessary to build a world-class security system. You can leverage our investments to protect yours.
As your trusted security advisor, ODP Network Security Solutions provide a simple and cost-effective way to limit potential threats, meet compliance regulations and protect sensitive data 24×7×365.
Key Benefits
Key Benefits
Security Operations Center provides real-time protection against cyber attacks and visibility into your security vulnerabilities.
Our Network Operations Center monitors performance and processes 24/7 to ensure your network is always operating at peak levels.
Choosing to leverage our investments to protect yours is a more efficient use of funds and saves on large capital expenditure.
Features
Focus on Your Business, Not Your Network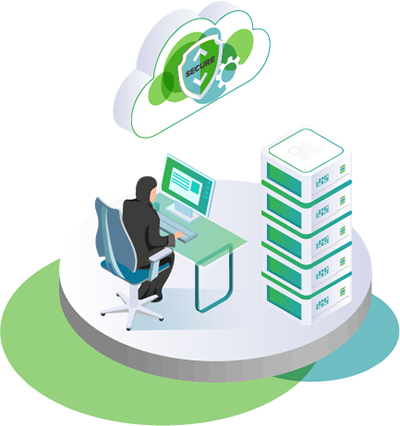 Since 62% of companies do not feel prepared, this means the odds of an unprepared company being victimized are very high.
Hackers and criminals are constantly searching for their next score. A famous statistic states a cyber attack occurs every 39 seconds.
A prepared and secured network will have tools and systems in place to protect itself:
Web application firewalls to shut off criminal access.

SIEM protocols to process large amounts of data and identify threats.

Endpoint security to protect the most vulnerable attack surfaces.
There are even more components to a thorough security strategy. These are just to get started.
Without tools like these, any organization is very vulnerable to cyber attack.
Failure to Prevent Attacks Leads to Millions of Dollars of Costs Over Years
Equifax is still paying the bill for their 2017 data breach. The total may come to more than 3.5 billion dollars. An average company experiences costs of $3.86 million. Figures are easy to state, but they underestimate the damage caused to companies by these attacks.
Consumer confidence plummets after a data breach. Valuable employee time is spent combatting the breach and repairing the damage. Legal fees and government fines add to the total costs.
More than 7 out of 10 customers say they would leave an organization after a major data breach. This figure motivates many companies to try to solve their network security dilemmas.
However, solving the problems is not easy. Information security costs mount up quickly when companies choose to build their own security infrastructure.
Instead, choose a method that provides world-class security at a reasonable cost.