JAGGAER NOW
Transform Your Procurement Strategies and Start Seeing Value in 6 Weeks.
JAGGAER NOW is designed to find the right suppliers and cultivate relationships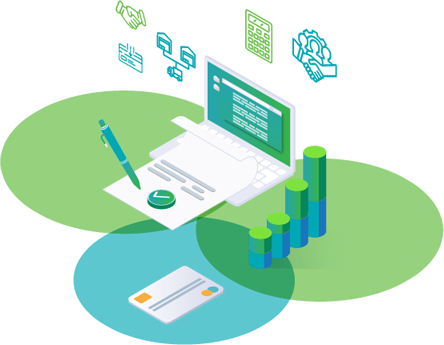 A strong procurement strategy is a major contributor to the success and growth of your business and digitalizing your procurement processes is a top priority. Digitalizing your supply chain provides the opportunity to focus on building relationships with the right suppliers, track performance in real-time, streamline purchasing and manage risk. Transforming these activities can have a real and immediate impact on your cash flow and revenue. Unfortunately, many assume that it would require a heavy investment to implement a digitalization strategy and continue to struggle with inefficient supply chains.
JAGGAER NOW is a solution designed for organizations to easily adopt industry best practice procurement processes based on over 25 years of JAGGAER experience in the procurement market. The solution is pre-configured for quick activation and is scalable for further expansion. The intuitive application can be deployed to your user and supplier community to start seeing value, but also easily allows for configurations that suit your unique business needs and processes. With JAGGAER NOW, you can start achieving ROI within 6 weeks.
Key Benefits
Key Benefits
Reduce costs with automated processes built on best of breed spend management technology
Achieve ROI fast with an accelerated and streamlined implementation
Easily scale your processes as your organization grows
Increase compliance with policies and contracts
Manage and control spend on a unified platform
Mitigate risk with increased transparency
Identify opportunities with analytics and reporting
Build supplier relationships with greater collaboration
Increase savings with competitive bidding
Features
AUTOMATE YOUR SUPPLY CHAIN
JAGGAER NOW automates the processes that are often manual and time consuming across the purchasing process. Suppliers can register and maintain their profiles online, sourcing events are streamlined, contract monitoring is automated, purchasing approvals are routed through your business rules and orders are transmitted to your suppliers without any manual intervention by the purchasing group. Saving time on these tasks allows your organization to focus on the more strategic aspects of your purchasing strategy while creating a better purchasing experience for your users. With JAGGAER NOW, you can collect more supplier information that stays accurate and compliant, allowing you to spend your time on supporting purchases that are strategically important rather than tactical tasks like status updates and unnecessary approvals.
FIND MORE SUPPLIERS
Your supplier relationships are central to your ongoing success and JAGGAER NOW is designed to find the right suppliers and cultivate those relationships. Your suppliers will find doing business with you easy with access to the Supplier Portal for collaboration and real-time updates. Tracking your suppliers, events, contracts, and purchases in a single system will enable you to develop qualitative and quantitative metrics to manage your supplier base and strengthen your communications.
A BETTER EXPERIENCE FOR USERS
JAGGAER NOW is an intuitive tool for your end-users to self-service their procurement needs. Users will find the suppliers and items they need and have easy access to procurement support. No longer will users waste time hunting for information on how to order what they need or go outside of the process. Also, users and suppliers can manage their procurement tasks on the go with JAGGAER NOW mobile support.
GET STARTED TODAY NOT TOMORROW
JAGGAER NOW offers a quick go live with a production-ready solution based on an agile implementation methodology. A streamlined configuration and training process will have your procurement processes transformed within weeks. Bring your spending under management and start realizing savings right away.