Managed Security Services
Managed Security services offer you all the support and experience you need from our team of experts.
Our staff participate in ongoing training and security exercises to keep their skills sharp.
Our world-class Tier 3 Data Center provides a 99.99% uptime guarantee.
Performance and availability can be guaranteed through user-specific Service Level Agreements (SLA).
Monitoring of all your assets is done by our Network Operations Center. Real-time visibility is available 24/7.
Our Security Operations Center is staffed by experts who scan for threats and issues all day, every day.
The hardware in our Tier 3 Data Center is top-notch and can deliver the best performance for your business.
Regional and international connections provide great speed and low latency for your network.
Over 42% of Endpoints Have Encryption Failures and 100% of Devices Fail Within One Year
Mobile devices are the perimeters of your company's security zone. Yet the encryption on these devices fails at an alarming rate.
Spending on security solutions is predicted to rise from $5.6 billion in 2018 to $12.6 billion by 2023. Most companies see the need to invest in security for themselves, their data, and their customers.
Spending is rising because the threats are growing. Since countries began COVID-19 lockdowns, there has been a rise in spear-phishing email attacks by as much as 667%. Other threat indicators are also rising.
All these changes indicate serious threats to your business. Your response can propel your business forward or trap it in high levels of danger and expenditure.
60% of Small Businesses Victimized by Cyber Attacks Close Within Six Months
Small businesses are targeted by hackers. 43% of all malicious attacks are directed at small businesses. The result of an attack is devastating. 60% of victims are out of business within six months.
Businesses face challenges to providing the necessary security.
Here is a short list of some of the difficulties:
Many businesses do not have the necessary capital budget to establish the systems they need to protect themselves.
Companies are created for reasons other than cyber security. This leaves them without employees who have the necessary skillset to provide adequate security.
Continual monitoring of the security perimeter for vulnerabilities and threats is a drain on company resources.
"Cyber hygiene," the establishment of good practices for staff, is a difficult culture to establish in a business.
All these challenges, and more, result in businesses that are poorly equipped to deal with cyber attacks. 68% of business leaders believe their cyber threats are increasing.
Difficult challenges and increasing threat levels require a coordinated, professional response to cyber crime.
Oman Data Park Provides Managed Security Solutions to Protect Your Business, Data, and Clients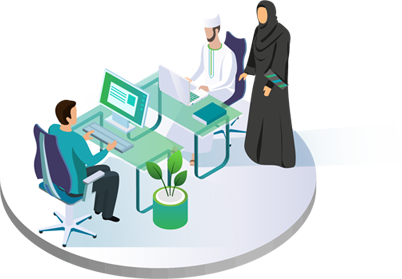 Oman Data Park is a Tier 3 Data Center. We are the first and best facility of this kind in Oman. Our initiatives and experience position us to be your best security solution.
Managed security is not about outsourcing work or services.
Great managed security is a partnership between your company and our experts to create a secure perimeter for your business, its data, and your clients.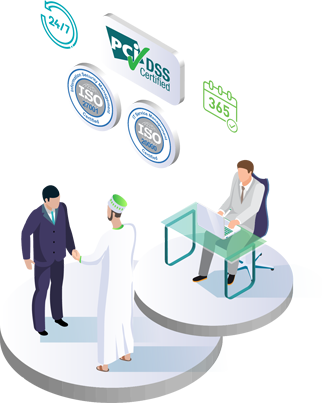 Working with a Managed Security Services Provider brings you several strengths:
Our security teams are highly trained and specialize in identifying and defeating cyber threats. We hold multiple certifications in the cyber security industry.
Our Security Operations Center provides real-time monitoring of assets all day, every day.
We leverage AI and automated solutions to scan more thoroughly and more often than any human could match.
Using a Managed Security Services Provider comes with another big advantage: cost.
Working in partnership with us will reduce your costs. You will not be responsible for upgrading equipment, developing patches, or paying employees to monitor security. We do these things for you.