Vulnerability Assessment
Know your risk at any given moment with real-time coverage of your entire network. Let us proactively identify where vulnerabilities may exist on your internet facing IP's.
Start the Fightback with a Vulnerability Assessment from Oman Data Park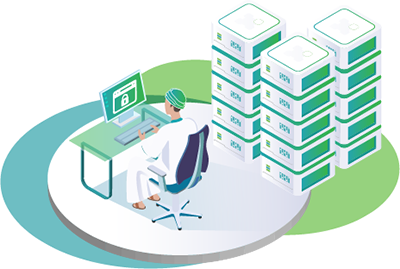 Your business does not have to simply wait for an attack to come. There are steps you can take now to prepare for the hackers and criminals.
You can begin with a thorough vulnerability assessment.
Startingly, a majority of data breaches occur through a weak point where a patch is available but not yet applied.
Oman Data Park's Vulnerability Assessment utilizes advanced tools to detect multiple levels of security risks to your company's network infrastructure. We find the weak spots and help you fix them.
This means more than just finding problems. We help you create automated processes to find the vulnerable areas and fix them quickly. We begin with the most critical and work until every weak point has been hardened.
The process involves:
Collection of data: Know your risk at any given moment with real-time coverage of your entire network.

Prioritization of vulnerabilities: See which vulnerabilities to focus on first with more meaningful risk scores.

Remediation of vulnerabilities: Provide IT with the information they need to fix issues quickly and efficiently.
The assessment process is ongoing. Regular, clear reports will be created to help your business maintain visibility of its network status and security posture.
Key Benefits
Key Benefits
Vulnerable points in your network will be proactively identified and corrected
Clear reporting will help your company comply with regulations such as GDPR, PCI, HIPAA, NIST and NERC CIP
Feedback to your business and employees will create a culture of better cyber hygiene
75% of Managed Security Providers report their clients with Business Continuity and Disaster Recovery (BCDR) solutions recover from an attack within 24 hours. A vulnerability assessment is a key part of BCDR plans
Features
34% of Data Breaches Involve Internal Actors and 48% of Malicious Attachments Are Office Files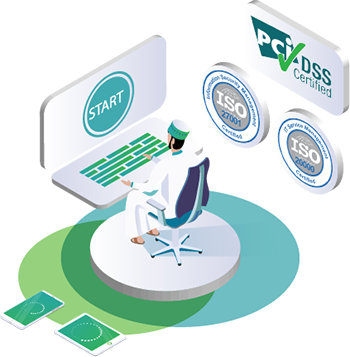 These figures, from Verizon and Symantec, should make you feel vulnerable. The threats to your business are real and they are growing.
Businesses are also growing more complex. ERP systems and hybrid cloud infrastructure, as well as a dozen other developments, mean businesses are experiencing more and more network sprawl.
Simply identifying the vulnerable areas is a massive task.
44% of 9,500 executives in 122 countries indicated their companies do not have an overarching information security strategy. 48% of the same executives said their company does not have an employee security awareness training program.
These companies simply have no idea about their weak spots.
Data Breaches Are Enormously Expensive to Repair and Recover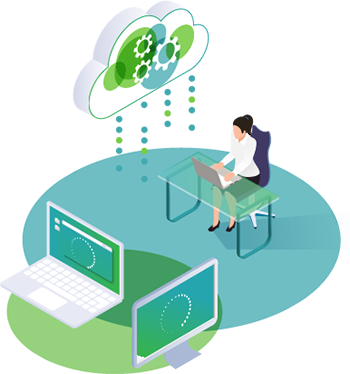 Here are some
real cases of cybercrime and their costs
:
$13.5 million lost by an Indian bank after hackers installed malware on its ATM server.
Maersk lost $200 million due to the NotPetya hack.
$2 million is the average cost of a DDoS attack.
We could go on and on about cyber threats and security issues. To put it simply, a data breach is one of the biggest existential threats to your company, regardless of your size.