Startup
Nurture Your Startup with Support to Avoid Common Problems
Solutions Ready to Grow with Your Business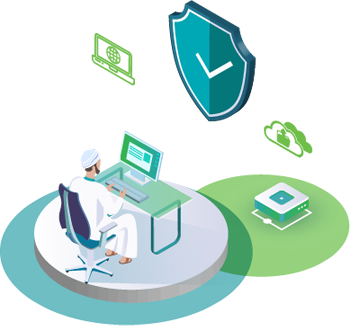 Oman Data Park provides solutions that are ready to expand, change, and grow with your business. Here are some of the key reasons we are your best choice as an early partner for your startup:
Our team of experts can help you identify the best IT infrastructure to put in place to support your company in its startup phase. We have the skills and experience necessary to launch your IT provision.
Scale up or down quickly with our solutions. Using an OpEx model and paying for services helps keep your business agile in its early phases.
Protect your business from cyber attacks, disasters, and data loss with our range of services. Instead of relying on an insurance policy, trust a team of experts to safeguard your business information.
Instead of wasting time and resources trying to create your own infrastructure, build your company on our tested and proven hardware and expertise. We can help you plan your business future and respond to the challenges ahead.
Key Benefits
Key Benefits
Partner with us and gain access to powerful tools to help your business.
Our Network Operations Center operates 24/7 to monitor your assets and ensure top performance.
The Security Operations Center provides real-time, proactive protection against all cyber threats to your business.
Leadership and experts with decades of experience can support your growth. We are pleased to speak with new businesses and are happy to offer help and mentoring.
World-Class Tier 3 Data Center Infrastructure provides all the processing power, networking ability, and physical security your company needs to compete in today's data-driven marketplace.
Features
Startups Must Address 4 Key Issues
Startups in every industry face a few of the same problems. New organizations solve these problems and succeed. Some may fail to solve these problems and struggle. Maybe these will sound familiar:
Creating new ideas for business is not the same as being able to implement them. Startups face deficiencies in their skillset, especially in tech infrastructure and support.
Pivoting from one focal point to another, adjusting to market change, and adapting to competitor pressure all cause a constant state of change.
Making up for skillset deficiency and coping with change often lead to hiring and scaling staff too quickly. Employment costs and complexity stifle innovation and tighten the business budget.
Cyber security breaches kill startups because protection and privacy are often only afterthoughts. New organizations are vulnerable to attack because they haven't planned for this area.
If any of these sounds familiar, there is a way to address all these issues.
The Problems caused by the Problems
The four common problems can cause other problems for startups. The second tier of problems is not abstract, it's more emotional and personal. Many startups fail because of the second tier of problems.
48% of failed startups list four problems as part of the cause for their failure:
Pricing and Cost Issues
Lost Focus
Lack of Passion
Burn Out
These four problems are all directly connected to the first tier of problems. Issues with skillset deficiency, business scaling, cyber security, and adjusting to constant change can cause all four of these second-tier problems.
We can provide your business with the support it needs to address all these problems.