Threat Intelligence Services
Reduce Your Exposure to Cyber Attacks with Cyber Threat Intelligence Services.
Oman Data Park Provides World-Class Cyber Threat Intelligence Services to Help Your Organization Stay Ahead of the Attackers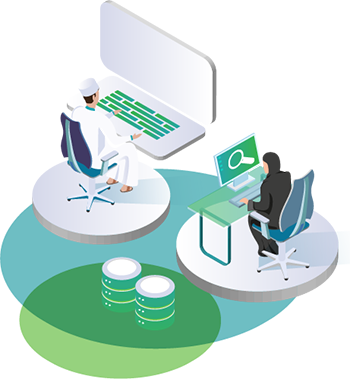 Our threat intelligence services are a fully managed solution designed to give your organization actionable insight into the cyber threat landscape.
Enterprise log-data is valuable when analyzed correctly. Analysis will improve your threat intelligence capabilities.
Oman Data Park Threat Intelligence services act by correlating your internal data with indicators of compromise. These innocent-looking data points can hint at a potential issue.
Pre-configured analytics in the form of alert rules, dashboards and data mappings run right away. The whole program can begin working right away to analyze your network, traffic, and threats.
Every organization is unique. Speak to us today to begin planning a thorough threat intelligence strategy for your organization.
Key Benefits
Key Benefits
Drastically mitigate losses through thorough planning for threats.
Maximize IT threat visibility with clear reporting and insights.
Comply with an evolving regulatory environment and maintain required certifications.
Optimize the deployment of your internal resources by reacting to valid threats and reducing false positives.
Features
Damages from Cyber Attacks Are Expected to Increase to $6 Trillion by 2021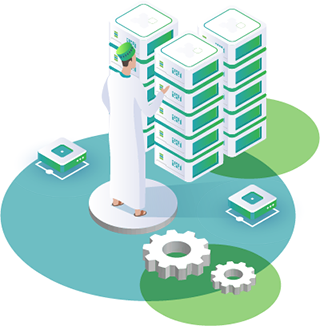 Companies are struggling to keep up with the increasing complexity of cyber attacks. Financial damage amounts are growing constantly and could exceed $6 trillion by the end of 2021.
Here are a few sobering statistics:
Security breaches have increased 11% since 2018 and 67% since 2014.
Equifax is still paying the $4 billion dollar bill for its 2017 data breach.
52% of breaches featured hacking, 28% involved malware, and 32% used some form of phishing or social engineering.
Data breaches have at least 8 common causes:
Weak and Stolen Credentials, a.k.a. Passwords
Back Doors, Application Vulnerabilities
Malware
Social Engineering
Too Many Permissions
Insider Threats
Improper Configuration
User Error
The variety of problems, volume of data, and number of attacks combine to make cybersecurity more difficult than ever.
Lack of Threat Intelligence Reduces Efficiency of Cybersecurity Investment and Effectiveness of Security Operations
Loss of data costs companies billions of dollars every year. Yet cybersecurity expenditure is constantly growing.
Why are businesses spending more money on protection even while they lose funds to their attackers?
The lack of threat intelligence causes much of the problem. Effective security involves a layered approach. Different areas must work together:
SIEM systems can log and process data from network operations and identify threats.
Vulnerability Assessments can find known and new software vulnerabilities.
Cyber drills and tests can reveal weaknesses in the cyber hygiene culture of an organization.
Firewalls can deter or avoid most common forms of attack.
All these layers, and more, must work together to produce a robust defense. Yet 40% of IT professionals never report to the C-Suite board.
An uncoordinated defense is easily broken.