Domain Registration
Register Your Domain to Launch Your Business and Protect Your Brand.
Register Your Domain Name with Oman Data Park's Domain Registration Service in Minutes
Our domain registration service takes a few seconds. You can enter your desired domain name into our free checker. If it is available, then you can pay to register it right away.
That's it.
Every available domain can be managed through your control panel. International top-level domains, such as .com, .org, and .biz, are all available.
We are also very pleased to help local clients with their .om domains. Websites targeting Oman can use these domains to reach more local customers.
There are some benefits to using our service. We will help you manage your domain. We can keep records of all the relevant information in case there are configuration problems in the future. Of course, launching your business with us makes it even easier to opt into our other valuable services later.
Ready to get started? Enter your desired domain name here:
Key Benefits
Key Benefits
Easy to remember, making your website easy to find.
Make your brand appear more trustworthy.
Improved brand recognition and identity.
Features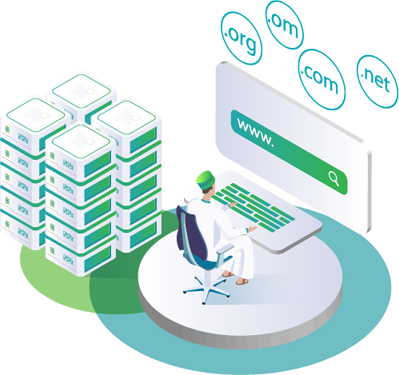 Registering Your Domain Name Is a Vital First Step Towards Security and Branding
Businesses and individuals can have branding issues.
For individuals, more than 70% of companies now investigate job candidates online as part of the hiring process. Your social media profiles and web comments are all available for the world to see.
Businesses face a slightly different problem. Being found on the internet can be hard work. Domain names help your business build its online identity.
The reason this is so important is domain names are a shortcut to the top of the Google search rankings. A simple domain name like movietickets.com dominates the Google search results.
If your domain name isn't registered, someone else can pirate it. Then they control the image projected by your brand. This isn't a good thing for you or your business.
Loss of Employment Prospects, Lower Consumer Trust, and Low Name Recognition Are All Impacts of Unregistered Domains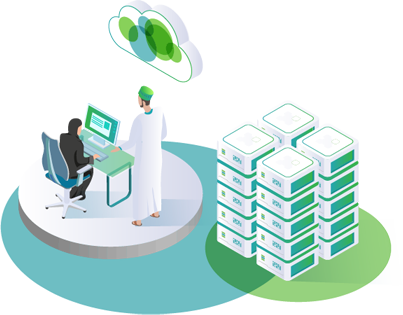 We already mentioned the problems job candidates have with social media and online history. They can clean their online presence by building their personal brand through domain registration and positive content production.
Businesses face the task of building consumer trust. Shopify has launched thousands of e-commerce businesses. They said this about domain names:
Having a strong brand name gives you an immediate advantage when you're first starting your business. As Marty Neumeier writes in The Brand Gap, "The right name can be a brand's most valuable asset, driving differentiation and speeding acceptance. The wrong name can cost millions… in workarounds and lost income over the lifetime of the brand."
Clearly, registering your domain is important. It's also not complicated. We can help you sort it out in just a few minutes.