Active Directory (AD) Audit Service
29% of Cyber Attacks Are Launched from the Inside. Protect Your Active Directory with an Audit from Oman Data Park.
Get Another Set of Eyes with a New Active Directory Audit from Oman Data Park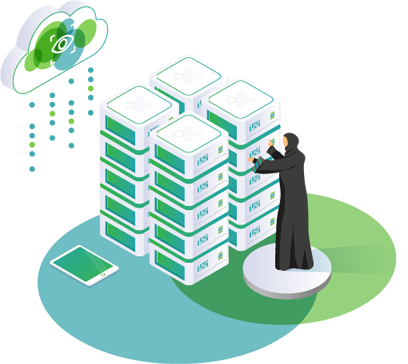 Oman Data Park now offers Fully Managed Active Directory Auditing. Let us take the responsibility for monitoring and controlling your internal network, leaving you to focus on growing your business.
We provide real-time assurance that critical resources in your network like the Domain Controllers are audited, monitored & reported. You will have access to all relevant information on your Active Directory (AD) objects, including: Users, Groups, GPO, Computer, OU, DNS, AD Schema & Configuration changes.
Active Directory events are logged and analyzed to detect suspicious activity. This includes real-time visibility of Group Policy Objects (GPO). Errors in GPO settings can have a cascading effect leading to major damage.
Our service is ISO27001 certified for Information Security Management Systems and is backed by our world-class customer service giving you access to our Security Operations Center 24/7.
Everyone wants to trust their staff. Go the extra step and audit your Active Directory to ensure everything is in order.
Key Benefits
Key Benefits
Detection of Insider Attacks in Windows Environment:
Insider attacks earn their notoriety because they are extremely difficult to detect because the attacker is a trusted and privileged user.
Real-Time Monitoring of User Log-on Actions:
Users logging into their domain computers is a day-to-day activity that occurs in any enterprise, a simple Active Directory event. These are valuable data for diverse audit, compliance, and operational needs.
Real-Time IT Compliance Auditing:
Compliant automated information monitoring systems ensure effective information security control and continuous, thorough monitoring. Audit reports are produced with the utmost confidentiality, integrity, and accuracy. This security software tracks user actions and data access / modifications required to meet various compliance frameworks such as SOX, HIPAA, PCI-DSS, FISMA, and GLBA.
Real-Time Active Directory alerts and email notifications:
Real-time reporting and initiation of action is more significant in a Windows Active Directory environment where the damage due to a delay could cost an organization millions of dollars. Our alert system identifies any threat present in the Active Directory network intuitively and directs the attention of an administrator towards the identified threats.
AD Audit Reports from Archived data:
With the growth of your business, stricter compliance practices are enforced upon you by regulatory bodies. Archiving and the ability to track by regenerating archived data becomes obligatory.
Real-Time Group Policy Settings Change Auditing:
In today's regulatory compliance practice, auditing the IT security settings is obligatory. It is required to audit and report in real-time on the mission critical Group Policy Objects (GPO), which defines the system functioning for a defined group of users. A single settings error can be catastrophic and have a landslide effect on the unauthorized access or usage and in the compromise of IT security. Our service will help you avoid the GPOs monitoring complexities with real-time pre-configured reports and auditing of the changes along with alerts within a Domain and Organizational Unit (OU).
Features
The Importance of Active Directory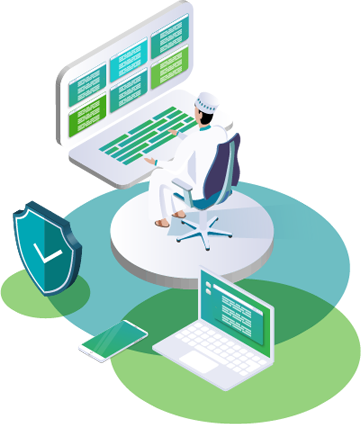 An Active Directory (AD) is a vital part of any organization's processes and services if they are operating on the Microsoft/ Windows system. AD is a feature present on most Windows OS and is now commonly used as an umbrella term for a range of identity related services.
The simplest example of this is user identification at login. If you are running on Windows, when a user in your business logs in to their organization account, it is the Active Directory which checks their details to decide if the user is an administrator, or regular user.
AD also enables management and retention of information and can facilitate authentication and authorization. It is a critically important collection of resources on your company network, one which must be protected from attack and kept up to date for regulatory purposes.
Hackers target the Active Directory to create fake user accounts with high-level permissions. These fake accounts have the necessary authority to download confidential information and perform many kinds of adverse operations.
Microsoft has been noticing a higher level of suspicious AD activity since April.
Your business should secure its Active Directory against fraud immediately.
Secure Your Internal Systems to Avoid an Insider Attack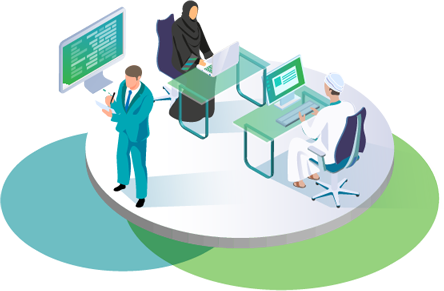 Most business systems that operate across the Internet, or on the cloud, are vulnerable to attack from outside forces (hackers, scams etc.). However, one of the most often overlooked areas of vulnerability comes from within your organization.
Insider attacks earn their notoriety because they are extremely difficult to detect, and generally occur when the attacker is a trusted and privileged user of your network. This is often an IT employee with privileged access to systems such as your Active Directory.
Did you know that insider attacks form 29% of all reported electronic crimes? The potential for damage from insiders far outstrips most external threats, due to the privileges and access these users already possess.
Breaches caused by internal users happen faster and go longer without detection. One report found that on average an internal attack takes 314 days to identify, costing a business over $1.6 million.
Careful monitoring and third-party audits are the best solutions to lowering the risk of an internal attack.