Small to Medium Business
Continue Your Growth and Plan for Future Expansion with Access to Powerful Business Tools.
Solutions Ready to Grow with Your Business
Oman Data Park provides solutions ready to expand, change, and grow with your business. Our services can help you consolidate and expand your small or medium company.
Adopting a full cloud-based IT infrastructure will save your business money. You can shift expenses from using large sums of capital to operating expenses that scale with your growth.
More important than doing things cheaper is our ability to help you do things better. Powerful data visualizations, expert support and advice, and customized Enterprise Resource Planning solutions will help you manage your business more effectively.
Instead of relying on an insurance policy, trust our team of experts to safeguard your business information. Your business capital and funds are far too critical to be given to hackers who steal your data for ransom. Our dedicated cybersecurity team can protect your customers and company.
Our goal is to help your SME to succeed with the right amount of support. We can help you address the challenges your business is facing right now and prepare for the transitions that are coming as you continue to expand.
Services for Small to Medium Business
Key Benefits
Key Benefits
Partner with us and gain access to powerful tools to help your business.
Our Network Operations Center works 24/7 to ensure top performance through asset monitoring.
Real-Time threat protection is covered by our Security Operations Center. Proactive threat identification and resolution are handled around the clock, every day.
Experienced industry leaders offer their full support to support your business growth and expansion. Leadership and experts with decades of experience
World-Class Tier 3 Data Center Infrastructure provides all the processing power, networking ability, and physical security your company needs to compete in today's data-driven marketplace.
Features
Small to Medium Businesses Face Specific Challenges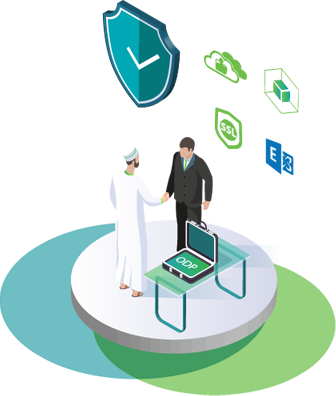 Small and medium businesses have done well to grow out of their startup phase. Their customer base has solidified, marketing has proven effective, and long-term success seems possible. However, a few challenges have arisen during their growth.
Utilizing the full power of the internet and all the data it generates to expand the business is difficult. Equipment purchases and maintenance consume large amounts of capital.
Many businesses are trying to transition from an in-house IT department to some form of cloud-based model. Tech adoption is slowed by the hybrid phase of operating with portions of both.
These challenges are not hypothetical but can be very costly for businesses. There are ways to position small and medium companies for long-term expansion.
Position Your Small to Medium Business for Long Term Success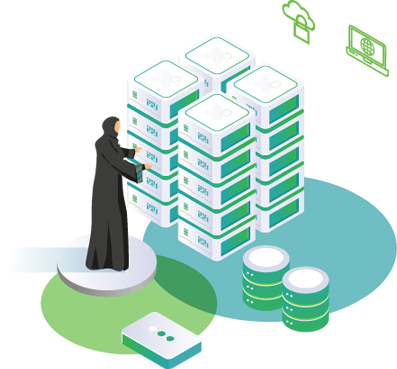 The two most common reasons small businesses fail only take a moment to explain, but they consume a huge amount of management time and effort.
Financing hurdles kill most of the small and medium businesses that fail. Investopedia lists this as the #1 cause of failure for small and medium enterprises.
Inadequate management is the next threat many small and medium businesses face. The company has grown more complex and simply understanding everything that is happening within the company is a major undertaking.
These two causes of difficulty and failure are directly linked to the IT infrastructure of a company. Large investments in equipment create high capital expenditure. Increases in data without clear reporting make management all but impossible.
There are solutions that can ensure health and growth in your business.