Managed Security Awareness
60% of All Cyber Attacks Are Caused by Human Error. Clean Up Your Cyber Hygiene with Managed Security Awareness from Oman Data Park.
Launch a Proactive Campaign to Improve Your Organization's Cyber Hygiene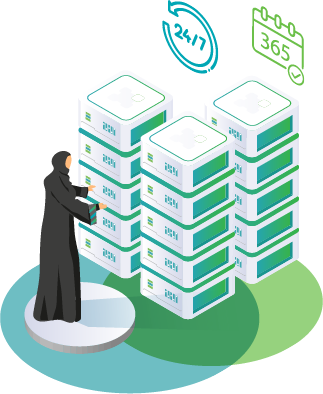 The Oman Data Park security awareness program is a comprehensive cyber security training suite. It follows an Awareness as a Service" (AWaaS) model.
Content modules cover the most relevant "business as usual" security awareness topics. Each module has been developed using rich content. The program is scalable and can expand to match the size of your organization.
Modular training is a brilliant method of raising the cyber hygiene of your entire organization. Combined with other tools, we can help you measure the outcomes of your security investments.
Key Benefits
Key Benefits
Modular training promotes engagement and progress.
Rich content inclusion makes each module a rewarding experience rather than a boring part of the job.
This solution is scalable and repeatable to promote incremental progress in cyber hygiene improvements.
Malware and Phishing Attacks Represent 74% of Data Breaches
91% of Attacks Launch with a Phishing Email
Phishing attacks are the most common form of social engineering leading to data breaches.
Costs for data breaches exceed $140 per record compromised. Healthcare organizations can expect costs of more than $400 per record.
Human error contributes to these breaches. Punishment is not an effective strategy for retraining employees.
Dr John Blythe, Head of Behavioral Science at CybSafe, studied the results of punishments for employees. His conclusion was:
"Formally punishing staff for making cybersecurity slips is, in the vast majority of instances, a problematic approach. It's unfair and diminishes productivity. It can cause heightened levels of resentment, stress, and skepticism about cybersecurity. It may also trigger legal challenges. And people are much less likely to report quickly, if at all, when they are frightened of being punished for doing so."
Creating unproductive and anxious employees is not the goal of good management.
There is a better way to raise the cyber hygiene level of your organization.