Nebula
Prepare for Industry 4.0 with Nebula, our world-class, military grade virtual data center service enabling up to 55% TCO savings vs a traditional Datacenters.
The Future of Data Management
Introducing Nebula.
Nebula is a cloud-based service, also known as Virtual Data Center as a Service (VDCaaS). It offers a full range of data center facilities from computing, storage, and networking, to network security services on an OPEX model.
Oman Data Park can provide your data center infrastructure and facilities for rent or lease. Your business can increase your usage requirements on demand.
Hosted locally, Nebula is equipped with world renowned VMWare technologies, offering self-service capabilities for full operational visibility and control over the infrastructure, network security as well as scalability and automation using vCloud Director.
The service also enables up to 55% TCO savings and you can have your VDC up and running in a matter of hours vs the typical 3-4 month period when compared to traditional data centers
You can access real time monitoring & charging mechanisms through vROps thus enabling you to monitor your own VDC usage (computing, storage, networking and security) and virtualization to understand the overall performance of the VDC using a single pane of glass through a system called vSphere.
ODP combines all of this with state-of-the-art security services and we support you with a highly qualified and professionally certified team of experts. We are the only provider of such a service on Oman.
Nebula comes in three forms, depending on your business and operational needs:
Nebula:
Nebula is our hero virtual data center service, hosted at our Tier 3 datacenter in KOM and supported by industry leading VMWare Technology.
Nebula Eagle:
Nebula Eagle is our virtual data center service tailored to enterprise customers. It is hosted at your business premises, or in a partner data center on a private cloud of your choice locally or internationally. Like Nebula, it is supported by our award-winning service and industry leading VMWare Technology.
Nebula Lagoon:
Nebula Lagoon is the data center service for you if affordability is a key consideration. This cost-effective service is hosted in our Tier 3 data centers in KOM and Duqm and is based on Open source Technologies.
Key Benefits
Key Benefits
Locally hosted
Military grade security
Complaint to local regulation
Managed Services (Optional for Nebula / Included for Eagle and Lagoon)
Very low latency
Features
Best savings for your business
Data Management Should Be Flexible and Responsive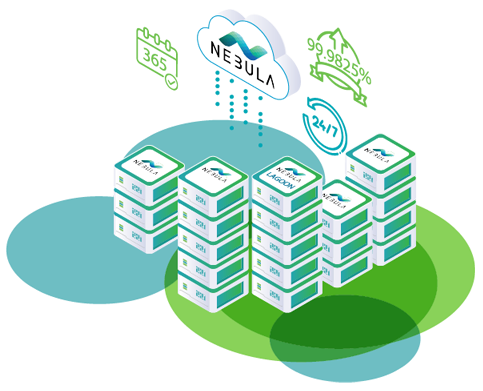 Whether small or large, every company must manage its data with a high degree of accuracy and reliability. Data center usage is critical to any enterprise for backing up and protecting its information from known and unknown forces, including floods, storms, and terrorist threats.
Standard data centers offer fewer options for achieving performance and flexibility. Servers are installed in a physical space and must be maintained until their end of service life regardless of how their performance may degrade or become obsolete.
On top of this, the traditional "one workload, one box" approach means servers are under-utilized. VMWare virtualization can save more than $3000 annually for every server virtualized.
Provisioning a new server to manage a new workload or business opportunity can take weeks and cost thousands. Spinning up a new virtual server takes minutes and comes at an extremely low monthly cost.
Many businesses feel locked into their current hardware and the five-year replacement cycle. Virtual data centers eliminate this cycle completely.
Your business could be running flexible servers on the best hardware and saving money in the process.
Poor Data Management Costs Millions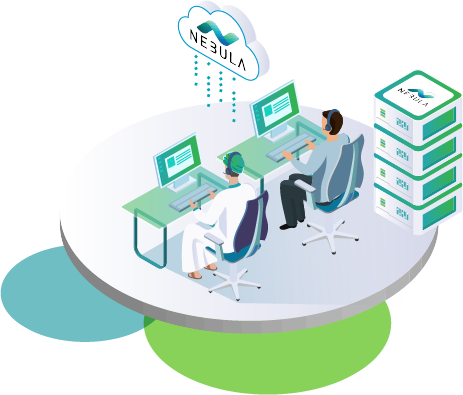 If data is not managed correctly, breaching can occur. This is a worst-case scenario that not only puts potentially sensitive information at risk but can wipe millions off a company's valuation overnight. Research has shown that data breaches have the capacity to wipe up to 7.2% off a company's share price. Depending on the size of your company, this could be a price tag of millions and potentially even billions of dollars.
The same report identifies the importance of responsive action. On average it takes a company more than 180 days to identify a breach and almost 60 days to contain it. In other sectors this can be even worse, with as high as 250 days to identify and contain a breach. Given that large enterprises require continuous operations to protect critical data, any outage can cost millions and untold reputational damage. Therefore, having a flexible and responsive system for data management is of paramount importance.
Your business could be diverting funds and personnel from its core business activities into the minutiae of server management.