Backup as a Service (BaaS)
Don't be one of the 30% of businesses who lose data during a breach. Backup your most critical data and environments to protect your business.
Save Your Progress with Cloud Backup Services
Data storage in the cloud is a simple way to protect against data loss. Online backup services allow you to choose how often your data is backed up. Your data will be securely stored and ready for you to access.
Scheduling backup times is an easy process. Our team will work together with you to ensure the right information is backed up at the best time. Once the setup is complete, your data will be secured smoothly without disruption to your business or life.
Protect Your Business through Computer Backup Services
Cloud backup services are not always enough for businesses. Larger businesses may require a tiered backup system due to the size of their operations. Sensitive, mission-critical data should be kept in a backup system with an 'air gap' to protect against cyber threats. Compliance with information security regulations could mean your business needs a physical copy of its information.
Oman Data Park offers tape backup services, disc backup services, and cloud backup services. Each of these is important for protecting your business. The different uses of tape, disc, and cloud backups are explained below.
Keep Life Simple by Automating Your Backup Services
Most data security plan failures happen because people forget to follow the correct procedures. With our managed backup services, we take the work away from you. We create the backup service plan to meet your needs. Then, we execute the plan correctly – every time.
Once our data backup services are in place, you can relax a little bit. You do not need to worry about this aspect of protecting your business. Your progress is safe with us.
Key Benefits
Key Benefits
Secure backup in a world-class Tier 3 Data Center with a dedicated Security Operations Center
Clear reporting and data visualization produce actionable results to ensure your backup plan is working correctly
Scalable services are perfect for businesses and individuals with many different needs
Features
Data Security is Under Siege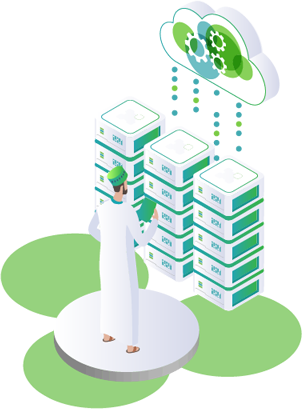 Imagine your progress during the last week was wiped away. What would you lose?
Your business could lose thousands – or hundreds of thousands – of Omani Riyals trying to recover your work and customer data. Your reputation would suffer in the eyes of your customers. Data loss and security are some of the biggest risks your company faces.
Individuals face the same problem but with a different outcome. Money may not be lost, but what other valuable things are stored on your computer? Your photo gallery contains years of memories. Your document folders store years of work, transactions, contracts, and ideas. Your potential data loss could cost you more than money.
These disaster scenarios may seem like remote possibilities, but they are not imaginary. Consider these facts:
All these facts and scenarios point to one solution: backup services.
Data Storage Can Consume Time and Money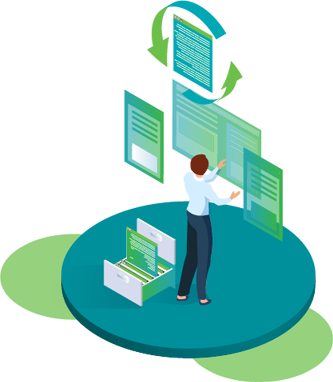 The impact on your business from poor data storage or a data breach could be significant. Monetary losses and reputation damage are just two of the ways your business could be harmed. However, fixing the problem can eat time and money.
Your business is probably not designed as a data security and storage enterprise. These are extra requirements adopted to meet the changing world of business. Data backup is vital, but your business was not built to do it efficiently.
Instead of implementing an ad hoc solution, you can turn to a team of experts to help you plan the best backup service for your business.