Deploy Oman Data Park's new DNSFilter to bring total security to every device and user on your network.
Totally secure networks must secure every user and every device. Unwelcome intrusions and unwanted browsing can creep in via any unsecured device or unwary user. The solution is to deploy security measures across your entire network.
Oman Data Park offers you a cost-effective way to achieve this with DNSFilter service. A DNS filter works by allowing or blocking access to websites and URLs at the network level. The DNS filtering service from Oman Data Park gives your organization complete control over its network security regardless of who accesses the network or which device they use.
The DNSFilter from Oman Data Park is powered by AI. Powerful analysis gives the DNS web filtering service an advantage over device-based security measures. Threats are detected and blocked in real time, giving an unrivaled level of protection.
The DNS content filtering works with simple tools for adding rules and categories of content in seconds. Block adult content, allow specific websites, and set up social media access in a short time.
A clear dashboard and visual reporting provide excellent management of the DNS filter. Usage, total requests, and user trends can be identified effortlessly.
Speak to one of our experts today to deploy the new DNSFilter service from Oman Data Park. Our team of security experts and network technicians can help you with a smooth delivery and easy rollout of your new DNS filtering service.
Features
Features
DNSFilter's web-based dashboard gives you a global view of all your sites and statistics with ease – regardless of size, complexity, and your location.
DNSFilter's domain analysis is powered by A.I. This allows us to identify malicious domains and undesirable content in real-time, providing an unrivaled level of protection by eliminating major threat vectors.
Protect your users and networks against command and control (botnet) attacks, malware, phishing, viruses, and other threats simply by applying our security policies. DNSFilter is the only providers in the industry using security threat analysis powered by A.I. and machine learning
DNSFilter makes it easy to deploy comprehensive and customizable URL and internet content filtering policies in mere minutes. Simply tell DNSFilter what categories of websites you want to block – Adult Content, Chat & Instant Messaging, Social Networking, etc.
DNSFilter's easy to use analytics and reports allow you to clearly visualize usage patterns and top destinations across all of your networks. Activity Reports – Get details and trends for total requests, queries per second, most active networks, and top requests. Security Threats Report – Quantify the level of protection you're delivering to your networks and identify the source and frequency of attacks against your networks. Query Log – Full query log data for troubleshooting investigation, streaming in real time.
Benefits
Benefits
True Multi-tenancy
Protection Against Online Threats
DNS Filter's domain analytics using A.I
Web Content Filtering
Supported across the platforms (i.e. IOS, Android, Windows)
Offline network protection
Active Directory Integration
Roaming or fixed Users Protection
Granular Reporting
API access for Integration
Protects Multiple Devices
Service Package Contents
Service Package Contents:
Mobile protection and advanced integrations
Network Deployment
Real-time A.I. Detection
Phishing, Malware, Botnet Protection
Content Filtering
Desktop Roaming Clients (PC & Mac)
Per User Policies and Reports
Query Log Export
DNSSEC & DNS-over-TLS
API Access
Mobile Roaming Clients (iOS, Android, Chrome)
90-day report retention
Prices
Prices
Billing Model – Per user per month
Add on – Rely VM
Add-on
CPU: 2 vcpu
Memory: 2GB
HDD: 20GB
DNS Relay VM on Nebula
DNS Relay VM on Lagoon
Azurestack
(Standard_A2_v2)
DNS Relay VM on AzureStack
How does ODP's DNSFilter work?
How does ODP's DNSFilter work?
The DNSFilter's AI scanner, Webshrinker, classifies domains according to content and security in real-time. This operation is performed behind the scenes when clients visit a new website. Through the Webshrinker technology, we've categorized billions of domains and routinely identify millions of threats each day
Malware Is More Sophisticated, Sneaky, and Costly Than Ever Before
Defeating malware is harder than ever due to the rise in sophisticated malicious software. Data leaks in 2019 included the release of nearly 2 billion hacked records. Hackers are targeting email, Microsoft Office, and more attacks directed at mobile users.
The cost of the average data breach is also rising. According to Ponemon, the average cost of a data breach around the world is $3.86 million. Ransomware, legal battles over data protection, and loss of consumer confidence are all factors in the rising cost of malware.
How can businesses combat the constant onslaught of malicious software, hacking attempts, and sneaky phishers?
The traditional solutions have targeted device security and user training. Devices can be protected by security software – if it is implemented properly. Users can be protected if they behave safely – but they can be tricked by sneaky attacks.
Clearly, organizations need a better way to secure their networks, devices, and users without paying a fortune for device-based security.
DNSFilter Services Cost Less and Protect More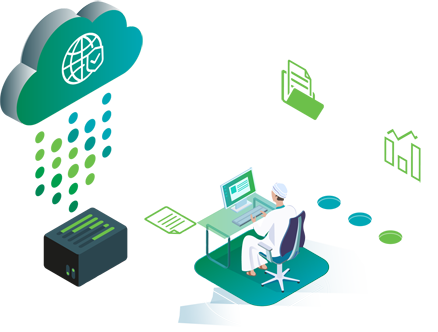 The security challenge for many organizations is delivering secure web access to every user on any device. Schools, public venues, and large businesses can be swamped by users who bring their own devices and make many web requests every month.
The DNS filter is a better approach because it manages access at the domain name level. This provides coverage across the network.
Costs are easier to manage as well. The DNS filtering can be set up on a per-user basis or by access points for public venues and schools.
The DNS content filter uses real-time analysis of websites to update its protection. When a user visits a website, the Webshrinker AI categorizes the site based on its security and content. Sites in violation of established rules are blocked for every user.
Constant, AI-driven updates provide better security. A low per-user cost system offers better value than device-based pricing.