Mobile Application Security Assessment
76% of Mobile Apps Could Contain Security Flaws. Harden Your Mobile App with a Fresh Security Assessment by Oman Data Park.
Use Mobile Application Security Assessment by Oman Data Park to Bring Top Security Experts onto Your Team
We view mobile app security and secure coding as a continuous, iterative process and want to become part of your development and testing process.
Our mobile app security assessment supports apps developed in both iOS and Android. Swift and Xamarin are included.
Using ODP app security testing reduces the risk of releasing vulnerable apps that protects your customer data thus ensuring a positive reputation.
We begin by mapping the application for each type of operating system. As a detailed understanding of the application's data flow is produced, we can assess any vulnerabilities that may exist.
As we work together to build the security of your app, you can be confident of the product you release to the marketplace.
Key Benefits
Key Benefits
Coverage of your biggest external threats
Secured backup in a world-class Tier 3 Data Center with a dedicated Security Operations Center
Scalable services are perfect for businesses and individuals with different app development needs and schedules
Features
Compromised Mobile Apps Are Downloaded Billions of Times Every Year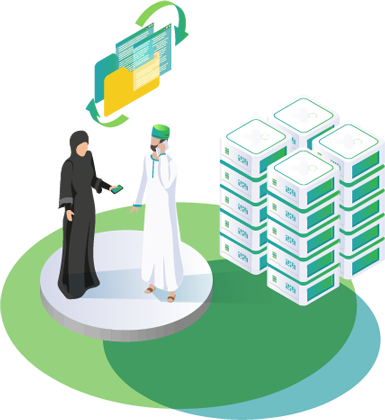 Assuming there was a malware hack in your Mobile Application, what damage would occur?
Your reputation would be at stake. Your business could lose hundreds of thousands Omani Riyals attempting to recoup your work and client information while also trying to rebuild customer trust.
Insecure data storage is the most common vulnerability found in mobile apps across top platforms like iOS and Android. A report found 76% of mobile apps contain data storage vulnerabilities. Your potential data loss could cost you more than money.
These disaster scenarios may seem like remote possibilities, but they are not fanciful. Think about these realities:
When your business is considering building or reviewing it mobile app, security should be one of the biggest items on the to-do list.
Impact of Malware on Poor Mobile Security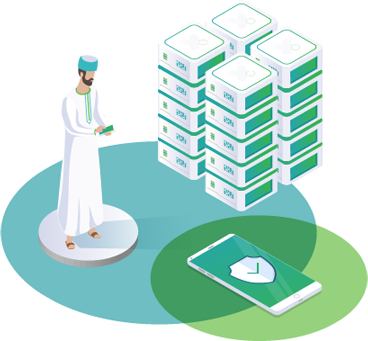 Some 89% of the vulnerabilities could be exploited by Malware. A malware attack can compromise your entire network with no warning.
Mobile app security compromises are not hypothetical. There have already been major breaches in 2020:
PhotoSquared's app was compromised and 100,000 individual details were exposed.

Peekaboo Moments, an app for parents to post pics of their kids, was compromised through an unsecured server. Peekaboo has been downloaded more than 1 million times.

Key Ring, a digital wallet app, left stored data, including full payment details, for 14 million customers exposed.
The impact of poor mobile data protection could be very significant to your business. Financial Losses and reputation damage are just two ways your business could be harmed.
Mobile app development businesses are not usually security experts. A new team member can help you protect your app and your customers from hacking and data theft.