Corporate
Expand Your Influence by Leveraging the Power of Size to Deliver Better Performance.
Solutions Ready to Grow with Your Business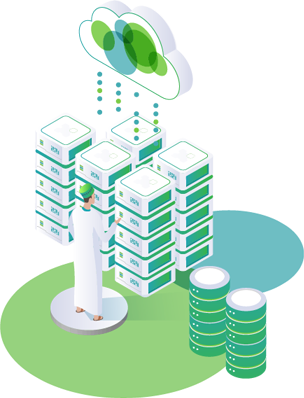 Oman Data Park provides solutions ready to expand, change, and grow with your business. Our services can help you transform the way your corporation or organization works to ensure your future success.
Moving to a fully cloud-based infrastructure will help your business invest in its core goals and people. Money will no longer be tied up in CapEx for network equipment. Scaling project expenditure up and down is simpler because new resources can be deployed or decommissioned quickly.
More important than doing things cheaper is our ability to help you do things better. Customizable ERP solutions, clear data presentations, and on-demand support from IT experts can help your business respond to new opportunities and deliver the best service to your customers.
Security for corporations is much more complicated than for small businesses. Our team of experts can help your business choose the best identity management software, develop a robust cyber security plan, deploy real-time protection from cyber threats, and launch a thorough disaster recovery plan so your business is ready for whatever comes.
Our goal is to help your corporation or business succeed for years to come. We can partner with you to transform your size into increasing influence in your market sector.
Key Benefits
Key Benefits
Partner with us and gain access to powerful tools to help your business.
Get the best performance by using our Network Operations Center to provide 24/7 real-time monitoring of your network, software, and usage.
Our Security Operations Center gives you proactive threat identification and resolution around the clock, every day.
Receive helpful support and advice from experienced industry leaders when you need a second opinion about your IT operations.
Processing power, networking ability, and physical security are all top-notch because they are built on world-class Tier III Data Center Infrastructure.
Features
How to Transform Size Into influence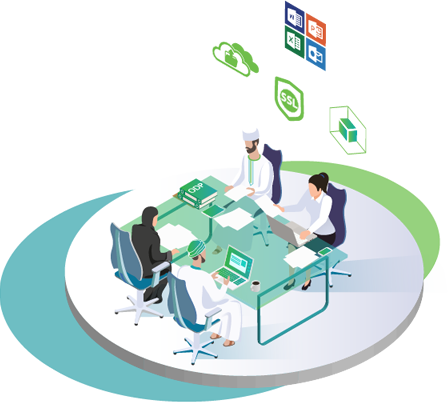 Large companies no longer have much time to enjoy their success. In 1964, companies spent at least 33 years on the S&P 500. By 2027, this number could be as low as 12 years. Corporate businesses are looking for new ways to survive and thrive in a competitive market.
Business leaders recognize speed and agility as primary ingredients for success. They believe their companies need to operate 30% faster in order to remain competitive.
How can a business operate 30% faster when it employs hundreds of people and uses technology, devices, and services going back years or even decades?
Take Care of the Little Thungs and Win Big on the Important Stuff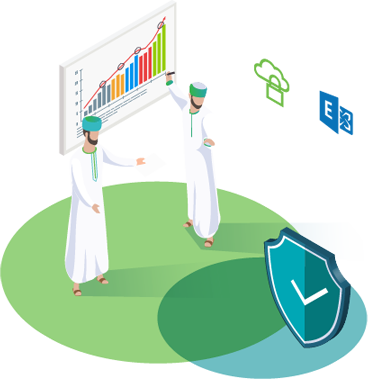 The first steps to gaining a competitive advantage are about taking care of the little things.
Fixing these problems, and more like them, prevents losses.
Building a better business requires a different approach. Working with a cloud provider increases business success. Aberdeen group research shows businesses that adopt cloud solutions have:
An increase of profitability by 6%.
5% more projects and products delivered on time.
Information within the time window it's needed 45% more often.
How can corporations adopt the changes necessary to achieve these results?