Distributed Denial of Service Protection
Internet Attackers Are Paid As Little As $5 to Shut Down Your Online Presence. Let Oman Data Park Help You to Not Be a Victim
Secure All of Your Online Services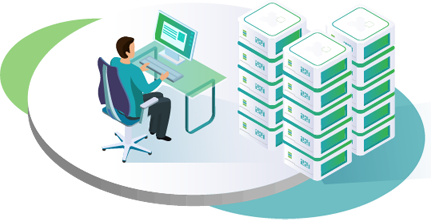 Our DDoS protection begins with detecting emerging application-level threats. Identifying an attack early is a key strategy to a successful defense.
Real-time security information collected by our systems is used to shut down suspicious botnet activity.
Monitoring is provided around the clock by our Security Operations Center. These trained professionals conduct security testing, active directory audits, and threat intelligence services. Their training and experience equip them to deal with any attacks directed against your company.
Combining services is the best way to build a better security system for your business. DDoS attacks are often a cover for some other penetration of your security perimeter. In addition to our DDoS protection, we can use the data collected to provide even better protection against other cyber threats.
All of this is set up with your security and peace of mind as a priority. We have three tiers: Silver, Gold, and Platinum to cater for all types of enterprises.
Key Benefits
Key Benefits
Detect and block emerging application-layer DDoS attacks
Deploy a turnkey solution to stop threats immediately
Prevent illegitimate botnet communications by leveraging real-time security intelligence
Mitigate volumetric attacks
Features
Your Online Services Are a Target for Distributed Denial of Service (DDoS) Attack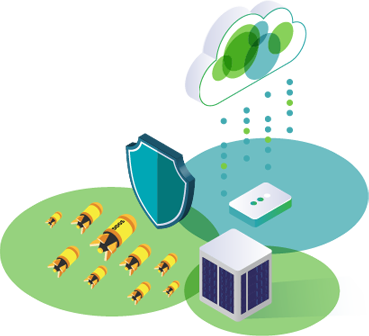 Distributed Denial of Service occurs through a cyber attack aimed at your company, targeting the servers, website, or any other online service . It works by overwhelming the targeted area with Internet traffic. The intention of a DDoS attack is to render your systems inoperable.
These type of attacks are on the rise, so if your business hasn't yet fallen victim to DDoS, it is worth learning how to protect yourself from a future attack. If you have had a DDoS incident, then you will be all too aware of the negative consequences and want to explore how to safeguard your online services in future.
Low Risk, High Reward for Hackers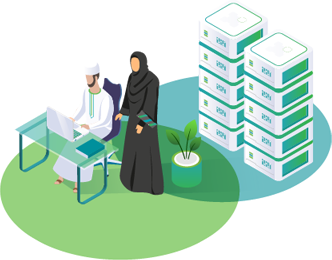 DDoS attacks are dangerous from two angles: power and accessibility.
The nature of a DDoS attack is extremely effective because it targets and overwhelms a server with traffic until it crashes.
What really sets these attacks apart from other cybercrime is the low barrier to entry. A moderately well-organized group can perform a large-scale DDoS attack. There are websites that sell these attacks as a service for as little as $5.
Denial-of-service attacks come out of the blue and have disastrous financial and service level impacts. Corero found that an average attack could cost an organization $50,000 in lost revenue and disruption costs.
The incentive for those with malicious intent is clear. The low cost of entry makes these attacks attractive to unscrupulous competitors.
| | | | | |
| --- | --- | --- | --- | --- |
|   |   | Silver Package | Gold Package | Platinum Package |
|   |   |   |   |   |
| Blacklisting (Clients, Countries, IPs) | Blacklisting (Clients, Countries, IPs) | Yes | Yes | Yes |
| Layer 7 Application DDoS Protection | Layer 7 Application DDoS Protection | No | Yes | Yes |
| Atlas Botnet Prevention | Atlas Botnet Prevention | No | Yes | Yes |
| Volumetric Attacks Prevention | Volumetric Attacks Prevention | Yes | Yes | Yes |
| Monthly Reporting | Monthly Reporting | No | No | Yes |
| SSL traffic protection | SSL traffic protection | No | No | Yes |
| Traffic Analysis Report | Traffic Analysis Report | No | No | Yes |
| Cleaning | Cleaning | Black holing only | Black holing only | Cleaning |
| Phone Support | Phone Support | No | No | Yes |
| E-Mail Support | E-Mail Support | 8×5 | 8×5 | 24×7 |