Healthcare
Get ahead of the transformation curve in the healthcare industry to build long term success.
Oman Data Park is Ready to Partner with Healthcare Providers to Build Success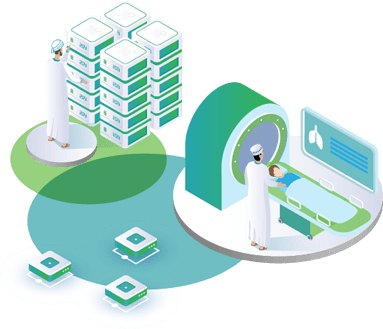 Consolidation. Integration. Data. Security. These are core parts of Oman Data Park's business. You can leverage our investments in world-class hardware and expertise to seize the opportunities rising in the healthcare industry.
We work with the best software companies such as Citrix, Jaggaer, and SAP to bring you solutions for the healthcare industry. Odoo on ODP Cloud can be used to streamline your operations to focus on building success. These packages are backed by our excellent customer support and years of experience helping companies embrace the digital transformation.
AI developments, new apps, and tech innovations can be quickly tested, put into service, and even abandoned quickly by using our cloud servers and apps. Spinning up a new server to test a treatment or diagnostic app, for example, can be done in a matter of minutes. Greater agility and faster decision making are possible with virtual infrastructure.
Our Security Operations Center, dedicated cyber security teams, and physical barriers can protect your patients' data and clinical research. Compliance with government and security regulations is more possible with the use of our secure systems. Specific geographical regulations can be met with one of our customizable products.
Regulatory compliance and data security are major concerns for most businesses. We have already achieved compliance with all the major international regulations governing data and security. We hold certificates for ISO 27001, ISO 20000, PCI-DSS, and Tier 3 Data Center Design. For more information about risk and compliance, you can visit our information page.
These are just some of the ways our world-class Tier 3 Data Center facilities and staff can help your business succeed.
Recommended services
Recommended Services for the Healthcare sector
Colocation Services
Infrastructure as a Service (IaaS)
Cyber Security Services
Software as a Service (SaaS)
Professional Services as a Service (PSaaS)
Disaster Recovery as a Service (DRaaS)
Public Cloud Services
CERTIFICATIONS
Healthcare Delivery Is Changing Rapidly Due to Technology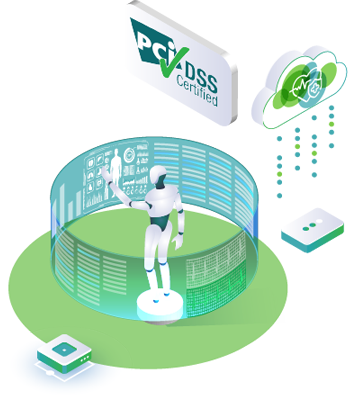 Healing the sick is at the heart of the healthcare business, but many other trends and challenges affect the way companies must operate.
Changes in the healthcare sector provide opportunities for hospitals and providers
. These opportunities come with some challenges.
A constant shift towards consolidation has been occurring in the healthcare industry for several decades. Horizontal and vertical acquisitions mean providers are managing more data than ever before.
Patients have increased the amount of technology they use to monitor their own health. Integrating patient expectations with medical advice is becoming more necessary.
Integration of ERP and CRM software is more difficult due to the increase in consolidation and data volume. Legacy hardware and software systems further heighten this challenge.
Data security is one of the biggest threats, perceived and real, faced by healthcare providers. Cyber attacks in the healthcare sector are among the costliest across all industries.
These changes, and the challenges they bring, are going to continue to transform the healthcare industry for years to come. Change presents an opportunity for healthcare providers who can move with the trends and get ahead of the transformation curve.
Technology Causes Problems but Offers Solutions and Opportunities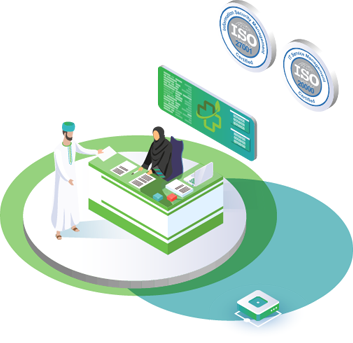 Technological innovation is reshaping the healthcare industry. Recent developments have improved patient outcomes, reduced costs, and helped lead to the discovery of new treatments. Healthcare companies can leverage technology to get ahead of the transformation curve and build long term success.
Adopting AI has already led to success in patient outcomes. Amazon's Alexa devices are examples of machine learning and AI being used to improve outcomes for diabetes patients, blood pressure monitoring, and treatment for the elderly.
The continued rise of telemedicine will be helped by technology adoption. AI, software integrations, and distributed networks all converge to boost telemedicine capabilities of healthcare providers.
Protection of patient data and research information can also be enhanced by the same technology criminals use to illegally access data. New tactics for cyber defense, such as the moving target approach, make increased security possible.
All these advances and opportunities can be grasped by healthcare providers who invest in the best tech partnerships to provide the level of hardware and expert support necessary.