Microsoft Azure Stack
Embrace the Cloud While Maintaining Your Physical Anchor Points by Using Microsoft Azure Stack to Improve Agility and Reduce Costs.
Launch Microsoft Azure Stack Successfully with Support from Oman Data Park
Microsoft Azure Stack is an extension of Azure. It gives the same experience as a fully public cloud such as pure Microsoft Azure. Azure stack from Oman Data Park brings the agility and innovation of cloud computing to address primarily the concerns around data security and sovereignty by hosting at our Tier III facilities. This enables our customers to build modern applications across a locally hosted version of Azure or hybrid cloud environment with the right flexibility and control.
Oman Data Park is a Microsoft Gold partner and a Tier 1 Cloud Solutions Provider. This means we partner with Microsoft to deliver the best service to your business.
Data sovereignty is a major area of concern for many organizations. Data must be handled according to the laws of the country where it was collected. Azure Stack allows your organization flexibility to keep required data locally while still embracing the advantages of cloud computing.
Because of its complexity, most businesses and organizations look for a partner to help them implement a shift to Microsoft Azure.
Oman Data Park is the first and only Data Center offering Azure Stack in Oman.
We offer your organization:
A world-class Tier 3 Data Center to host your Azure Stack within secured premises monitored by our dedicated Security Operations Center.
Our Network Operations Center can offer 24/7 monitoring of your Azure Stack deployments in other locations.
Specialists certified by Microsoft are on hand to plan your implementation, launch the new software, and provide all the support your organization needs to operate successfully.
Whether you need monitoring of your internal instance of Azure Stack or you want a secure launch within our Data Center, we can provide you with everything you need to build for your future.
Customer Benefits
Key Benefits
Our Microsoft-certified team of experts can help you plan your cloud strategy, launch your new systems, and provide all the support you need along the way.
Your data and apps are protected and monitored by Oman Data Park but controlled by you. We offer management and maintenance support but leave you in control of mission-critical information.
For regional customers, we can help you achieve low-latency connections to your users through our regional networks and international connections.
IAAS Service Features - Virtual Machines (VM)
IAAS Service Features - Containers
IAAS Service Features - Networking
IaaS Service Features - Storage
IaaS Service Features - Key Vault
Paas Service Features - Azure Fabric
Paas Service Features - Azure DBaaS
PaaS Service Features - Azure Apps
PaaS Service Features - Azure Functions
Service Features - Azure Marketplace
How Can Your Business Embrace the Cloud When It Has Physical Anchor Point Requirements?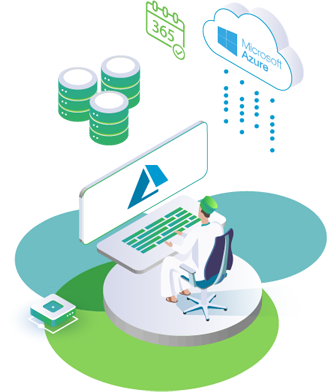 Many organizations have physical anchor point requirements. These can include:
Devices that cannot connect to the cloud because of location, such as oil well monitors in the field.
Networks, servers, or other infrastructure that must be in a physical location to meet compliance regulations.
These physical anchor points do not need to hold your organization back. There is a way to harness the power of cloud computing while maintaining a physical anchor point.
KPMG Norway is a great example of what businesses gain with Azure Stack. Dag Jorgensen, Chief Information Officer for the multinational firm, said, "With Azure, we are able to speed up time from idea to realization," Jørgensen says. "We don't have to scale up requested capabilities in-house—install software, test it, perform security assessments, and all that. We just grab and go."
Without the advanced capabilities of the new Microsoft Azure Stack, your business could be slower to market, paying more to scale up operations, and limiting itself to costly capital expenditure on proprietary servers.
Microsoft Azure Stack Reduces Time to Market, Saves Costs and Enables Better Customer Experiences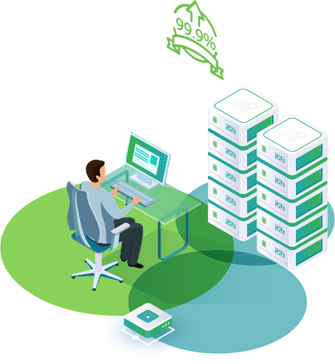 "We needed a solution that gave our developers and administrators the ability to use common tool sets on-premises and in the cloud, while meeting our security requirements and keeping capital and operational costs to a minimum," says Christopher Rivers, Director of Information Technology at Canadian Museum for Human Rights.
Businesses without access to the power of Microsoft Azure can be struggling to improve their app development because of the differences between servers, architecture, and deployment in different locations. Investments in new hardware every five years are very costly.
"We use Azure Stack and its capabilities to help meet all the requirements for GDPR and more securely automate the storage and management of our citizens' information," explains Pierre Vella, Head of Program Management at Malta's Information Technology Agency.
Improved security, simpler compliance with regulations, and lower costs are the benefits of Microsoft Azure Stack. Organizations without these tools can be falling behind.