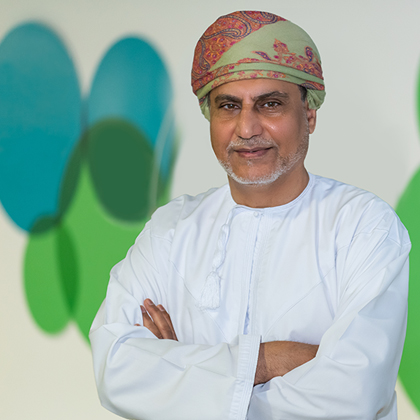 Businesses come to Oman Data Park with desired outcomes in mind. Our job is to help businesses achieve great results. Hassan Abdul Ali is instrumental in this process because of his vast experience with digital project management.
Hassan Abdul Ali heads our Service Delivery and Project Management Office. During his 30+ years of experience, Hassan has worked with some of the top leaders in IT including VMWare VDC, Azure Cloud, IBM Power VM, and Redhat KVM. He has been involved in key projects such as Cisco collaboration, IBM middleware, EFT switch technology implementation, and Citrix virtualization.
A veteran in the banking sector in Oman, he was also instrumental in the implementation of various Banking applications, e-government systems, B2B, B2G, Enterprise Service Bus, E-business applications and BPM.
Effective project management means having the best governance, transparency, and reusability. Hassan ensures Oman Data Park follows best practices to help our clients accomplish their projects as smoothly as possible.