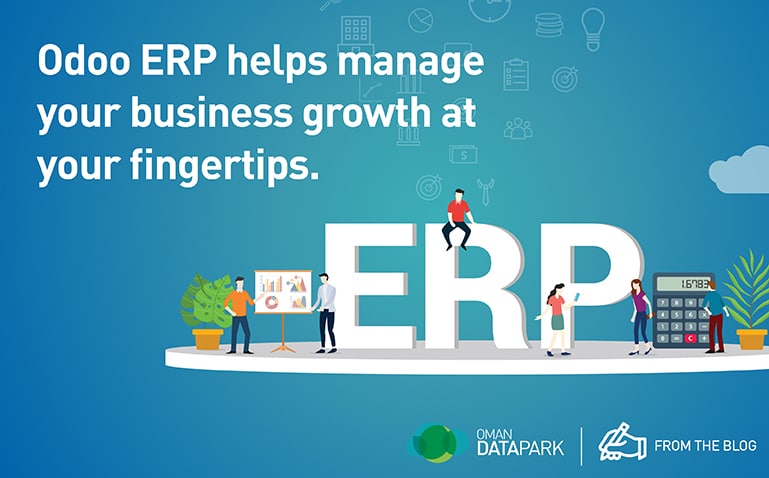 Running your own business offers as many incentives as challenges. Handling everything – from operations, accounting, payroll, and employee evaluation – to sales, marketing, strategy, and more – is a mammoth task in itself. Sooner than later, along with the excitement of your business growth, there comes another set of challenges without invitation. It is where plain spreadsheets no longer suffice. Or your business software does not fully support your business operations (if it did in the past). Or if you use a mix of software, they seem to be disconnected, as they don't 'talk' to each other.
It is where Enterprise Resource Planning in-short ERP software comes into play and takes a lot of load off your shoulders. Enterprise resource planning is a business management software that enables organizations to have one system to manage all or most of their business processes. It may sound simple, but often it involves a lot and can be game-changing – especially for small businesses.
What is Enterprise Resource Planning (ERP)?
An ERP is an intuitive application that automates business processes, and provides insights and internal controls to businesses, and drives smarter business intelligence.
The term ERP coined by research firm Gartner in 1990 – is a category of business software system which incorporates various modules. Each module addresses a specific business requirement. Suppose there's a product company, it would typically need to manage its inventory, sales and order, customer relationship management (CRM), and others. On the other hand, the requirement of a service company may include accounting, project management, service automation and CRM.
Each module extracts information and provides it to the central database. The central database is like the nervous system of an ERP system which collects and transmits information. When all information is put together in the central database, leaders gain visibility into all departments and the system allows them to evaluate and compare the performance of the business in terms of different parameters. It helps them understand the full impact of decisions taken in the past and also predict the future.
On top of that, the software can be tailored to meet the specific needs of businesses. No wonder, many of the world's best-known firms have been inclined towards ERPs for the last two decades.
Why is ERP important for Businesses?
Are you wondering "is ERP really that good for small businesses?" Let's clear your doubts.
An ERP system is born with the ability to become the lifeline of your business. It can be used as a management tool, employee productivity tool, a tool for customer relationship building and more.
For businesses who are expecting to move towards smart management, ERPs can help ease out their responsibilities. By installing an ERP system, you can organize and plan ahead of time and budget your processes accordingly. The system also enables the leaders to better organize human resources as well. Not only do these actions result in saving money but also ensures quality performance.
ERP proves to be an asset especially when it comes to organizing, planning and coordination. Employees can view details of the current inventory available with them and customer orders, then compare supplier purchase orders and forecasted future demands. If necessary, some adjustments and alterations can be made to turn aside the predicted problems. ERP software is also known for improving communication and collaboration since employees get the visibility of the other departments, with which they can guide their own decisions.
An ERP system can turn a huge amount of data and information into charts and graphs that clearly illustrate trends and help model possible results. As a detailed source of data, it can provide rich analytics and reports which can be game-changing for the business.
Developed especially for small and medium businesses, Odoo is a comprehensive open-source enterprise resource planning (ERP) software. Its ideology is inspired by the fact that complex problems should be solved without being complicated. Their mission statement is "to provide software that is intuitive, full-featured, tightly integrated, effortless to upgrade, all while running smoothly for every business, every user".
The open-source feature makes the Odoo ERP highly customizable. As a matter of fact, it can be downloaded from the internet for free. Developers can simply access the code and tailor the modules to meet the specific requirements of a business.
Odoo app has an integrated suite of business modules, ranging from customer relationship management (CRM) to e-commerce, from accounting to billing, and other management modules like inventory, project, warehouse, financial, manufacturing and purchasing. These modules are regularly updated and seamlessly communicate with each other to exchange information. It can also integrate with other external systems, including payment processors and external shipping systems, such as Amazon, eBay, UPS, FedEx and QuickBooks. It is the modular system of Odoo ERP that enables customers to start with a subset of tools and add the ones that are needed.
5 Odoo modules for small businesses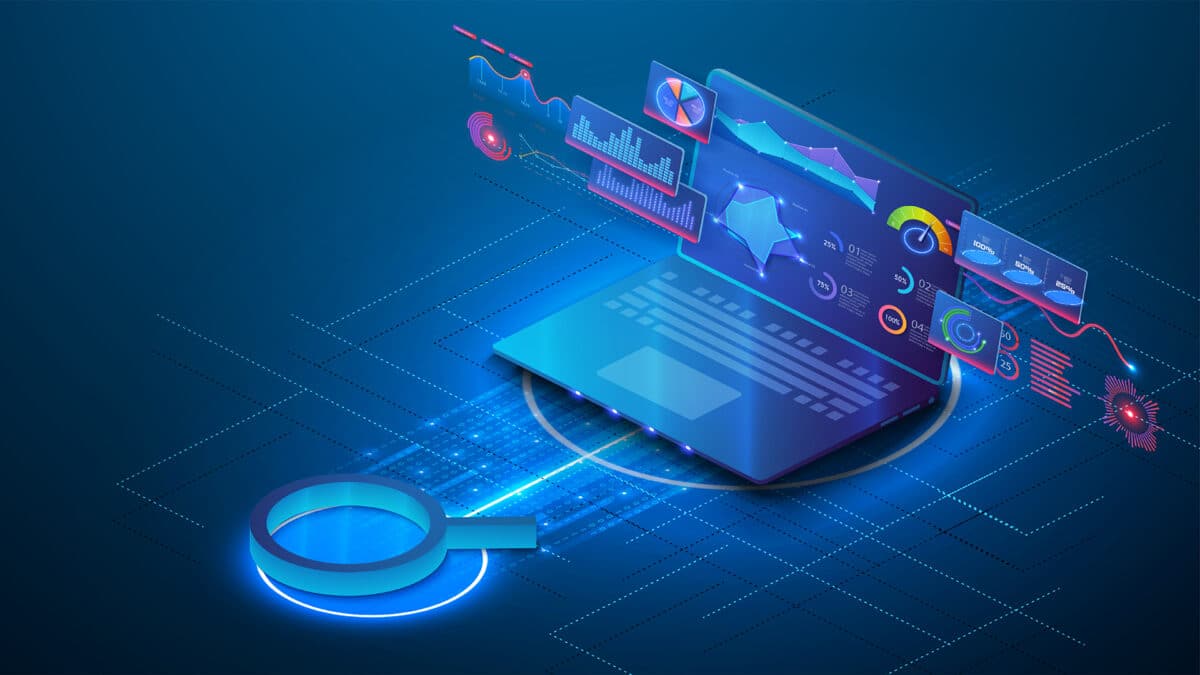 1. Accounting and Invoicing
The Odoo Accounting & Invoicing modules deal with all the financial aspects of your business. The accounting and finance module provides all the financial processes needed within an organization, including accounts payable and receivable, bank reconciliations, cash management, taxes and reporting. It is very useful for universal transactions since it offers multi-currency functionality, enabling smooth management of payments and invoices across the world. With this, automatic invoices can be created based on sales orders, delivery orders, contracts or time and materials. The Invoicing module helps keep track of paid and unpaid invoices along with drafts. It can be used to provide an overall view of the dashboard for critical analysis of invoices.
Manage multiple projects and resources using rich analytics through Gantt Chart, calendar, graph, Kanban and pivot table analysis. While harnessing the power of this module, you can break down a big project into smaller tasks which leads to improved collaboration amongst teams. Moreover, divide the task into different stages and simplify work while increasing efficiency. You can customize the dashboards to ensure information is accessible and meaningful at every stage of a project.
Escape frequent follow-up meetings to keep track of your various projects. Odoo's Project Management module makes communication easy with a real-time pad or live chat – all within a single interface. Systematize your workload and meet the deadlines of the tasks. Moreover, you can accurately analyze the requirements of the resources based on comparable historical projects.
With Odoo, it will not take you long to identify the right opportunities for your business. For instance, how to strategize effective communication with customers. The module provides a customer portal where you can track customer support tickets and generate automated actions. It helps you build a relationship with customers and get an edge over your competitors.
The Inventory Management module leverages a double-entry inventory system. It is a unique feature that lets you track every stock move from purchase to the warehouse from supplier to customer and bin to sales order.
Utilize barcode technology to manage the day-to-day operations of inventory, incoming order receipts, stock adjustments and transfers along with packing and shipping of products. What makes it even better is its Advanced Routing system that automates the most efficient routing. Cutting-edge features like drop-shipping, cross-docking make the shipping process more efficient and help reduce the cost and time of your organization.
When the time comes to replenish or restock, the module provides key information and alerts to the concerned teams. Customize the whole process according to your business needs and Odoo will trigger the actions automatically.
It is a must-have module for growing businesses. Without it managing your fast-growing teams is almost impossible. Odoo HR module provides end-to-end management of people and processes. Let us understand some essential features of Odoo HR.
Posting the job openings is no longer a painstaking process. Odoo helps streamline the exhaustive process of recruitment. Not only it creates job postings in a few taps but keeps track of applications received. One can easily maintain a strong pipeline of deserving candidates using this module.
The module ensures flexibility and easiness to manage employees across different verticals of the organization. It lets you oversee all information for each employee in each department at a glance. Limit the exposure of sensitive information to just HR managers, or make other information public for all employees to see such as employee directory. Record and analyze timesheets. Track the headcount and HR-related costs. Forecast future costs in coming quarters.  
Keep up with the process by executing periodic evaluations of your employees' performance. Maintain the right balance by assessing teams as well as individuals. It is easy and beneficial for both people as well as the organization.
With growing resources, it often becomes difficult to run day-to-day HR operations efficiently. But Odoo's Attendance Module takes care of all that. It lets you record and organize employees' work hours, time-in/ time-out, leave applications, work-from-home requests, and more through detailed timesheets. Additionally, you can analyze these timesheets to evaluate performance. The results provide transparency and clear stats regarding each employee's profitability, performance, billable hours and amounts.
It is that one magic tool that every manager would like to get their hands on to gain the latest insights and data about their business. With this all-rounder dashboard module, you have a dedicated analytical space for all your data. When used judiciously, it can lead you to make better decisions to grow. It describes as a perfect analytical tool that offers unmatched flexibility.
With Odoo all-in-one Dynamic Dashboard you can;
Use default models to create customized maps and charts for data and analysis.
Integrate all your business data on one screen.
Convert raw data into various forms like graphs and pie charts in real-time.
Interpret data in no time.
Combine and compare data for quick decision-making. 
For running a business, the most important thing that matters is the cost. However, while choosing Odoo for your business you don't need to fret. It's not just an affordable solution but it adds value to your business operations which makes it totally worth it. Open-source software like Odoo enables you to scale up and accommodate new users with no or low cost. Therefore, your funds can be directed towards effective implementation. Complete with rock-solid security, the benefits of this single application suite are more than one can imagine.
With Odoo apps you can
manage data more effectively
maintain confidentiality
carry out adjustments in a flexible manner
enhance labor productivity
increase sales
make effective decisions at the right time and much more
World-class servers at the Data Park are developed to carry out heavy-loaded IT functions of your business needs. With a 99.985% uptime guarantee and SLA, the infrastructure ensures that the clients receive the performance they need from the Odoo software. One can easily choose and customize Odoo modules as per their business needs.
ODP implements Odoo solutions with the support of a highly experienced team that can help you plan your migration and set up your service. ODP also provides continuous monitoring to proactively identify and address any faults before they become problems for your business. If your objective is to save money on your software while achieving optimal performance for your Odoo apps, then Oman Data Park is the best choice.
Having all your business management tasks sorted is neither a dream nor a complex reality. While the intuitive apps of Odoo enable easy collaborations across verticals, they also give you a heads up for the upcoming threats. Just like a great friend, it supports you at every stage of your business growth. And even helps you forecast the future of your current decisions. Who does not want to know the future, right?
To know more, reach out to us via phone on +968 24171195
or email  sales@omandatapark.com