Virtual Oracle Cloud
Deploy Business Intelligence with Virtual Oracle Compute to Gain 5% Productivity and 6% Profitability.
Deploy Virtual Oracle Compute with Oman Data Park to Improve Business Intelligence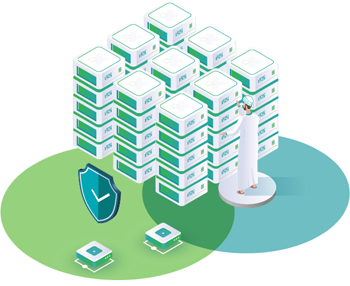 Oracle's systems are used by 12% of businesses in their market. Companies all over the world deploy Oracle to gain better data analysis and decision-making capabilities.
ODP Virtual Oracle Compute (VOC) runs on Oracle Compute Engine combined with high speed storage, networking, virtualization and provides you the following advantages:
Licensing: Oracle allows hard- and trusted partitioning on these platforms enabling licensing limitation to the cores that are actually used. BYOL applicable for Apps and DB's
Versatility: VOC can run Oracle, Redhat, SUSE Linux, various Windows operating systems, Solaris on Intel and most applications that run on these operating systems.
Rapid-Provisioning: 100+ standard OracleVM templates are available for a large number of Oracle applications and middleware.
High Performance: the compute nodes in Oracle's Virtual Computing Appliance as well as the ZFS Oracle Storage are connected with 100G/40G networking and support very high I/O rates.
Scalable: as your applications and the number of users grow, software can be moved to Oracle Exadata and other engineered systems when required.
All these services are offered through Oman Data Park to enable great performance as well as compliance with data sovereignty regulations.
Step into the future with better business intelligence and data analytics through Virtual Oracle Computer.
Key Benefits
Key Benefits
Licenses only for the cores that you use to eliminate overspend on under-utilized resources.
Capex transferred to Opex through a subscription model.
Rapid provisioning, grow-as-you-go deployment of new infrastructure.
Pay-per-use tariff model to adapt to peaks and drops in demand.
Start small and grow seamlessly as new infrastructure and services are added.
Reduced Total Cost of Ownership (TCO) due to no investment in new hardware or staffing costs for your business.
No investments or lease obligations free you from vendor lock-in.
Features
Use Data to Make Decisions Not Guesses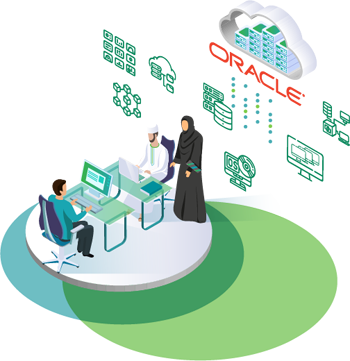 IBM estimates the US economy loses $3.1 trillion dollars every year because of poor data quality.
These losses occur because of the cost of making decisions without the correct information. These decisions are justguessing.
Once example is a US aircraft engine manufacturer. They deployed business intelligence software and analytics to predict events that led to airline disruptions. The accuracy achieved was 97%. If this prediction capability had been in place during the previous year, this single company could have saved $63 million dollars.
By using business intelligence and data analytics, businesses can stop guessing and start making decisions based on facts, research, and known trends.
Higher Productivity and Increased Profits Are the Results of Good Data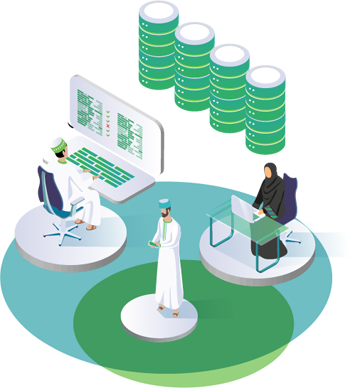 A 5% increase in productivity would transform many businesses. A 6% increase in profits would please most shareholders.
These are the average results of companies at the top of their sectors that use business intelligence to make decisions.
What is business intelligence?
Business intelligence (BI) refers to the procedural and technical infrastructure that collects, stores, and analyzes the data produced by a company's activities. BI is a broad term that encompasses data mining, process analysis, performance benchmarking, and descriptive analytics. (Investopedia)
Businesses use data to make decisions such as:
Retail businesses use analytics to predict new products to develop. They also use data to track and improve customer service.
Healthcare researchers are using data analysis for genome mapping. Health insurers deploy business intelligence to predict and identify insurance fraud.
Financial services companies employ data analytics to track vast volumes of data to identify trends that show malicious activity.
These methods of using data are leading companies and organizations to make better decisions. Better decisions lead to a decrease in wasted activity and an increase in profits.
Your business can deploy business intelligence and data analysis to stop guessing and start increasing productivity and profitability.