Web Hosting
Let Oman Data Park Take the Headache Out of Your Website Hosting with Our Secure, Ready-To-Go Service.
Reliable Website Hosting Is Essential and Speed Is King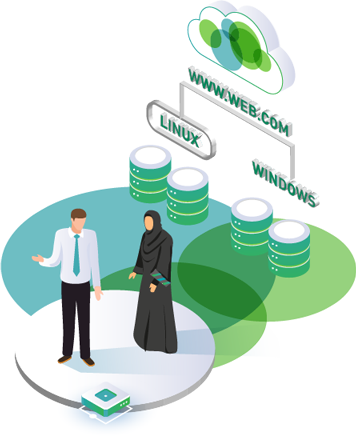 Website Hosting should be simple. Nobody wants to waste valuable time or resources on fixing the back-end function that puts their site online. After all, it is supposed to support, not hinder.
Why is it then that so often website hosting becomes the thorn in the side of an organisation? Too often, businesses suffer problems with critical online considerations like security, compatibility, and customer service due to a poorly functioning host server.
Beyond being reliable, being fast is critical. $500 million is lost every year due to slow website speed. Conversion rates drop at least 7% because of slow speed.
Your business needs a fast, reliable web hosting provider to maximize your performance and profitability.
Your Brand Reputation Is at Risk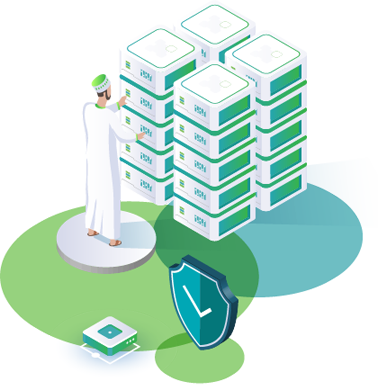 Every site needs web hosting. It's the core hub where all your data, information, files and other content are stored. You can think of it as the digital manifestation of everything you offer to the market.
So how important is it? Digital marketing review giant digital.com highlights the negative impact poor hosting can have on a websites ranking.
Downtime caused by poor hosting leads to lower ranking in search engines, a substandard customer experience, damaged brand reputation, and ultimately lost revenue due to one or a combination of the above.
Every minute lost to downtime is damaging your bottom line, so it's critical that you choose reliable and secure website hosting.
Website Hosting Made Simple by Oman Data Park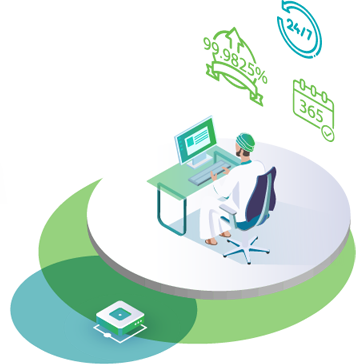 Speed, security, and reliability are everything in the online space. Oman Data Park is here to streamline the process of hosting your website.
Our marketplace has been built with your business in mind, allowing you to select reliable and secure web hosting that will have your sites up and running in minutes.
We offer 2 choices of web hosting:
LINUX (best choice for PHP, Ruby, Java, and MYSQL).
WINDOWS (best choice for .NET, ASP.NET, and MYSQL platforms).
Whatever package you choose, we can guarantee:
Easy & quick provisioning through our intuitive online ordering system.
Reliability and security: your data is hosted in Oman in our state-of-the-art Data Centers.
Preconfigured packages support Windows & Linux, with an option to upgrade or downgrade according to your needs.
Local support available 24/7.
Key Benefits
Key Benefits
24×7 local Support
Buy & Provision in minutes
On demand security Add-ons
Easy to Scale
Windows
LINUX