SSL Certificates
Secure Your Website to Signal Safety and Professionalism to Your Web Visitors.
Websites Without Adequate Security Protocols Are Avoided by visitors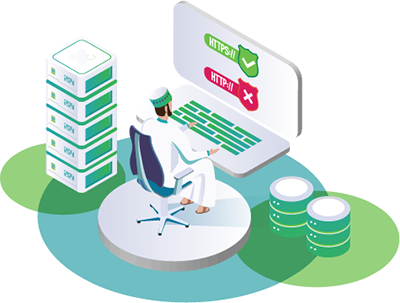 If your business or ecommerce site is not visibly secured, then you will be losing traffic and customers.
Online shoppers  and  potential customers rightly avoid unsecured websites as they seek to be assure that they are not surfing into a trap. Roughly 1 in 10 websites are still malicious despite attempts by Google, Microsoft, and Firefox to stamp out these criminal areas.
Security that is not visible to the customer results in lost conversions.
All the emphasis on security means your  website needs a SSL (Secure Sockets Layer) Certificate installed tooffer a secured connection to your web visitors.
Security Impacts Customer Purchases and SEO Performance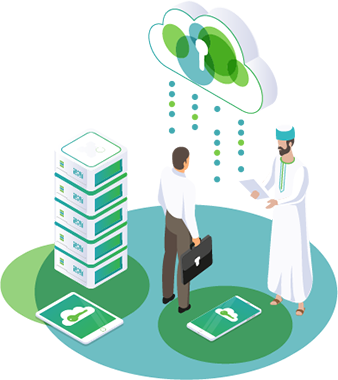 Google has been using security certificates and HTTPS as a ranking signal since 2014. Even when customers are willing to shop on an unsecured site, they might be able to find it in the Google search results.
On the other hand, conversions and purchases go up when security certificates are valid and visible. Fitness Footwear saw their shopping cart abandonment drop by 13.3% and their conversions increase by 16.9% after adopting an EV SSL certificate.
Online shoppers  and visitors expect security and they respond positively to visible security signals.
Reassure Your Visitors and Protect Your Reputation with an SSL from Oman Data Park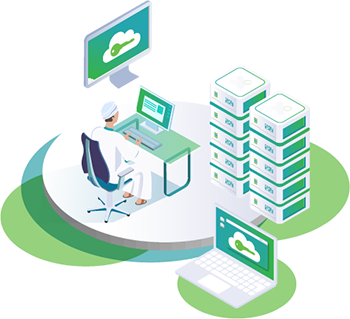 Install SSL (Secure Sockets Layer) Certificates and benefit from secure connections from web servers to browsers.
The SSL Certificate Service is designed to meet whatever needs you may have for your business websites. Regardless of the server type, number of servers, or number of domains you need secured, we will always have the best choice for your business. Oman Data Park (ODP) offers a choice of SSL Certificate types from a variety of vendors.
The function of SSL certificates is to encrypt traffic between site visitors and the website's information. Encryption makes eavesdropping, hacking, and data theft significantly more difficult.
Oman Data Park offers multiple SSL options with Comodo, Symantec, Thawte, and Trustwave.
Key Benefits
Key Benefits
SSL protects customer data
Protects from Google warning
Boost website SEO rankings
Increase customer trust & revenue
Protect againstphishing and other attacks
Features
SSL Comodo
SSL Symantec
SSL Thawte
SSL Trustwave

.com Domains
From 4.96 OMR / month
Get your Domains registered with Oman Data Park, renewed or transferred..