Acronis Backup Cloud
Don't Be One of the 39% of Businesses Caught Without a Back up Plan.
Ransomware Attacks Cause an Average of 16.2 Days of Downtime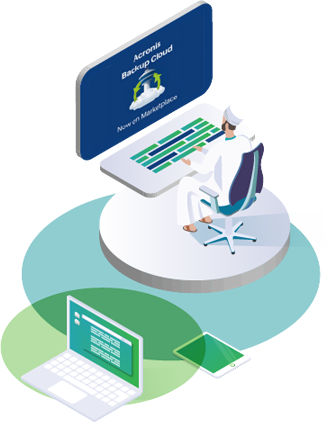 Keeping your business running always while keeping data secure is crucial. Minimizing downtime maximizes profits.
Could you prepare a backup plan in advance? About 39% of small and medium sized businesses do not have an incident response planto deal withloss or theft of data.
One of the most common mistakes is letting protected servers access the backup system. Also, data is captured in a single storage location. This single point of failure makes it very troublesome to get things running again after an incident.
Cutting corners on a backup plan can be dangerous for your organization. Customer dissatisfaction, costly downtime, loss of revenue, and regulatory fines are all dangers to be avoided.
We can show you how to prepare a thorough backup plan. Our software can make the process simple and effective for you.
Data Breaches Cost Businesses Nearly $3.18 Trillion in 2019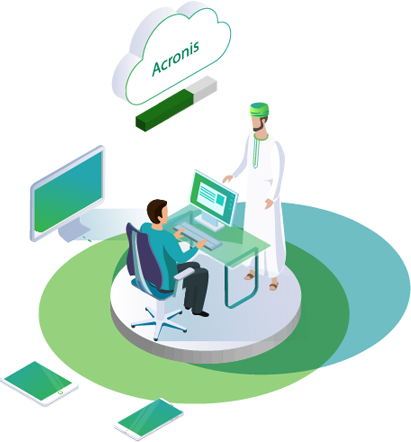 29 percent of businesses are victims of cyber attacks.Nearly 40 percent of those businesses lose more than 20 percent of total revenues. So what went wrong for these businesses?
They did not backup their data properly. They were vulnerable to ransomware attacks.
On-premises data backup can be complicated for a few reasons:
Purchasing, deploying, and maintaining the hardware for backup adds infrastructure costs.
Lack of oversight is not an option for any backup plan. Employing someone to manage this adds yet more expense.
Any lapse in maintenance can create vulnerabilities to be exploited by hackers.
There is a better solution than diverting funds from mission-critical activities.
Data Backup: Multiple Problems, One Solution with Acronis Backup Cloud from Oman Data Park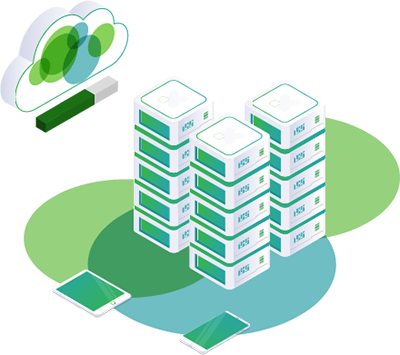 All your data and devices can be effortlessly protected with Acronis Cyber Backup hosted by Oman Data Park.
It isolates your data from local device failure, ransomware, and malware attacks. Acronis Backup Cloud provides the perfect solution for businesses of all sizes.
Acronis Backup Cloud features an easy-to-use cloud management console. Oversight of your backup plan and progress is simple with clear visual reporting and data. Additionally, you can recover backed-up files, applications, folders, or an entire system with minimum downtime directly from the cloud. Restored backups can be deployed to the same or different hardware.
Oman Data Park's backup solution has advantages over other options:
Your data is isolated from localized failure causes such as power outages.
Cyber security is provided and monitored by our Security Operations Center 24/7.
Backups are always available thanks to our 99.99% uptime guarantee.
Your first step to security is to contact us for a free consultation. We'll help you create a backup plan and then implement it. A more secure future is only moments away.
Key Benefits
Key Benefits
Unmatched simplicity
Acronis Cyber Backup is easy to understand, and makes for a simple, scalable tool that can manage any data protection task with ease.
Complete protection
Regardless of which technology you use or the amount of data that you have, every byte of your data can be secured.
Fast backup, non-stop business
The overall performance of your business will not be affected. Improve your RPO and save money in case of a disaster. Run as many backups as you need.
Spend less, best ROI and TCO
With an automated backup, efficient infrastructure and better use of resources, a speedy return on investment (ROI) and a lower total cost of ownership (TCO) are indeed possible.
Address more security threats
With AI-based technology, Acronis Cyber Backup can proactively protect your data from ransomware attacks. Additionally, it can automatically save the system information, in case a reboot recovery fails.
No downtime, Full availability
Keep your business running smoothly with low RTO and RPO guaranteed by an SLA.
Centrally managed interface
All-round data protection within an easy workflow using a centrally managed and unified control interface.
Features
Cloud Back-up