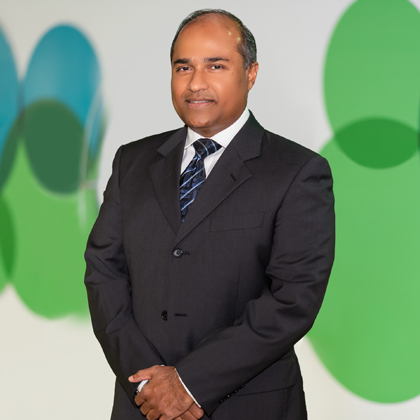 Vivvendra De Silva leads our marketing department. He ensures all clients, new and existing, are aware of our services and key offerings.
Vivvendra has more than 20 years of marketing experience in Oman. His work has covered Digital Marketing, Creative advertising, Branding, Agency and Supplier management, Direct and Indirect promotions, Customer Relationship Management, Loyalty building, Sponsorships, Event management, Product management, and Project management.
He holds an MBA from the University of Hull as well as a Post Graduate Diploma in Marketing from the Chartered Institute of Marketing. He worked with Ooredoo and KLM/Air France prior to joining us.  He is also a Chartered Marketer.
Vivvendra is the focal point for our partners to enable their required co-branded materials and go-to-market activities. He also develops effective case studies to highlight the success of Oman Data Park to our partners and clients.