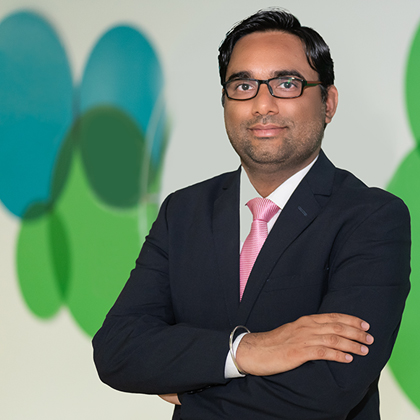 Sukhwinder Singh represents the next generation of leadership in cloud transformation and digitalization adoption. What will the next 10 years of IT transformation bring? As technology advances, hardware won't be the limit. Software will. So, the next generation of solutions needs leaders who can leverage hardware from around the world to bring software to the fingertips of business.
Sukhwinder has more than 13 years of experience doing these things already.
He is a solutions architect and technical consultant. His projects include implementing managed services for 'HyperScalers' such as Azure and AWS, Hybrid and Multi Cloud models, and designing vendor management systems for procurement teams. He is a Certified – TOGAF9 certified, Solutions Architect for AWS, Azure, Google Cloud and VMware Advanced Certified Professional for Software Defined Datacenter of VMware Cloud Provider Program prospective.
Sukhwinder will be using his expertise to understand specific business requirements and enable the best solution. Solving IT challenges in an efficient and cost effective way is what he does best to help our clients build their businesses.