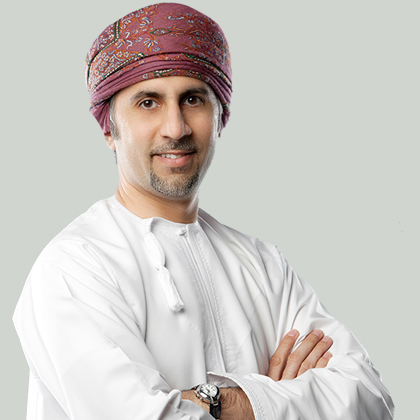 Eng. Baha Al lawati is a board Member and VP of Omantel's Enterprise Unit since March 2019 he brings more than 18 years of experience in the IT, telecom, project management and wholesale business. He has held several Sr. management roles within Omantel spanning from international & carrier wholesale business to managing a portfolio of multimillion dollar telecom and IT projects.
He holds a bachelor's degree in Electrical and Electronics Engineering and a Master's degree in Networking Security both from Vanderbilt University, USA, and a Master's certification degree in Project Management from George Washington University.
Baha is also a graduate of the National CEO program (2017 – Cohort 2) – a PPP leadership program between IMD Switzerland and the Institute of Capability development of Oman (ICD).