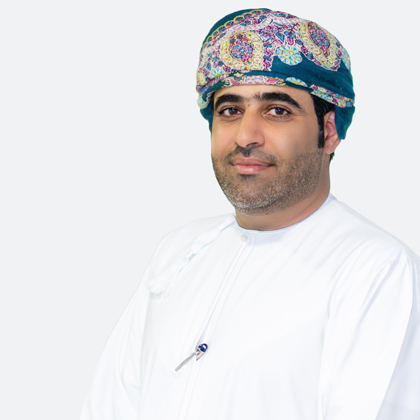 Our customers want value for money. This means our internal operations, such as HR, finance, and procurement must be lean and well-managed. Ahmed Al Shaaili has been the ideal executive to oversee these aspects of our business.
Ahmed studied at Sultan Qaboos University and is a registered Fellow with the Association of Chartered Certified Accountants. He is also a Certified Islamic Professional Accountant. In addition to his training, Al Shaaili worked with leading financial institutes such as Al Ahli Bank and HSBC prior to joining Oman Data Park.
Ahmed brings his business acumen to the table to help ODP and its clients achieve and maintain operational excellence. Poor accounting costs businesses money, effort, and momentum.
Ahmed holds an EMBA from London Business School and a BSc degree in Accounting from Sultan Qaboos University. He is also an ACCA certified and a Certified Islamic Professional Accountant (CIPA).