E-Sign
Decrease turn around time by 90% and reduce admin costs byten fold with Esign fromOman Data Park.
Slow Paperwork Slows Business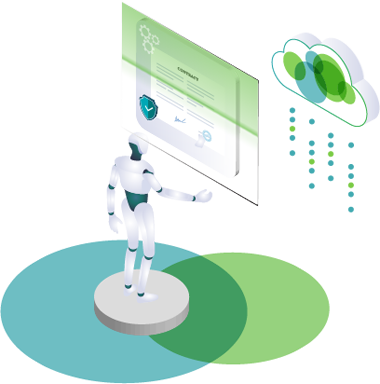 Businesses operating with paperwork that needs to be completed on paper are slower than those using e-signature options.
Electronic signatures are received in 37 minutes, on average, vs the average of 5 days required to receive a paper signature back through the post.Productivity is improved by 85% because of the reduction in time required to prepare a document for e-signatures.
E-signature services are almost all subscription based. However, these subscriptions are substantially cheaper, 55% – 78.62%, than the traditional method of sending documents via mail or courier.
Everyone sees the usefulness of e-signature platforms from a logistics perspective.
The customer experience is more important than logistics.
Better Processes and Simpler Services Result in 500% Customer Loyalty Increases​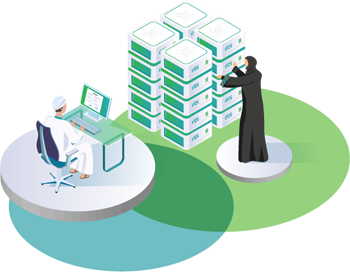 Implementing an e-signature service can boost your customer loyalty by up to 500%.
There are a few reasons for happier customers:
Document loss and processing errors are reduced by 90%.
Dramatic decrease in paperwork time pleases customers.
E-signatures meet customer expectations of digital engagement.
In addition to these benefits, companies also use e-signatures to reduce their environmental impact. Customers can appreciate how using less paper is good for the environment.
Your organization could switch to paperless workflows using e-signature services to boost your customer loyalty.
MSB Smart Document Solutions with Oman Data Park's Esign SolutionMeets All Your E-Signature Needs
E-sign helps you to digitize your workflows with a paperless solution and decrease turnaround time by 90% while reducing operational and admin costs by 10 times.
In addition to the benefits we've already outlined, there is another major reason to use a locally hosted service for e-signatures: data sovereignty.
Data sovereignty is the requirement to process and store customer data in specific locations. This usually refers to where the data is collected.
By using E-Sign hosted by Oman Data Park, your customers' data and signatures will remain within Oman. This will satisfy any regulations governing where data must be stored.
There are other great points about e-sign services:
Prepare & Send: Starting from adding signers, setting signature sequence to finalizing the document to send, our quick and complete solution does it all.
Review & Sign: Sign, review or delegate with our easy and intuitive digital signing solution.
Track & manage: Manage your documents on one locally hosted central platform – create, collaborate, store and track. From anywhere at any time on any device.
Save time and money, simplify and automate your workflows, and enhance your customer service with an e-signature service.
Key Benefits
Key Benefits
Reduce TAT (turnaround time)
Reduce Overall Cost
Enhance Overall Process Efficiency
Gain Control Over Your Document Flow
Improve Visibility & Accountability
Out of the box integration with MS word and SharePoint, Dropbox, Microsoft OneDrive and Google Drive.
On Demand Custom Integration – salesforce, ERP system
24×7 Support
Features
Esign Bundles
Supported Industries
Tutorial Videos
Why you need it
Our Solution